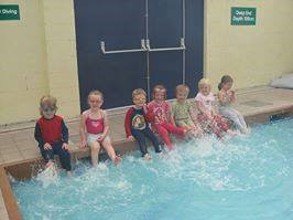 Over £2100 raised for York Special Care Baby Unit and Abbie's Fund.
We're so proud to announce that during our pyjama parties we raised £2100 for our nominated charities - York Special Care Baby Unit and Abbie's Fund!!
This is an amazing achievement and we would like to thank each and every one of our customers for helping us raise so much money for these two very worthy causes.
Our pyjama weeks take place every term to teach all of our Little Puddle Ducks vital lifesaving skills. During the week we ask our Puddle Ducks and their parents to come to classes wearing pyjamas so that we can practice some key personal survival skills.
If accidents happen, often it's when children are fully clothed. We strongly believe that it's our duty to ensure that our swimmers know what it feels like to be in water while wearing clothes.
Even just this short experience will help our Puddle Ducks realise that even though they feel heavier, hey can still do those all-important reactions of kicking to the surface, turning and reaching to the side.