All you need to know - Willow Lodge Private Pool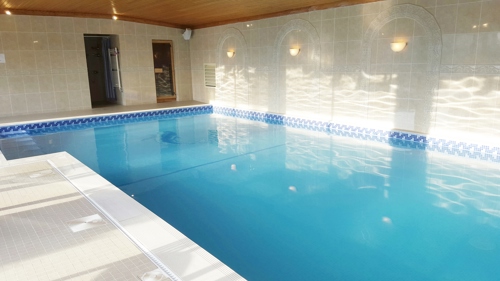 95 Breighton Road, Bubwith, Near Selby, YO8 6DQ
We can't wait to welcome you to Puddle Ducks at Willow Lodge- in the meantime, here's some information that we hope you will find useful. Have a splashtastic time!
Location: Willow Lodge
Parking
The venue is a private residence on Breighton Road in Bubwith, please be mindful of the surrounding houses Parking is available on site and we ask that customers from each class park in designated areas to prevent double parking. Please park as close to the cars next to you and in front of/behind you to maximise the space.
PLEASE DO NOT PARK DIRECTLY IN FRONT OF THE HOUSE AS THIS IS A PRIVATE PROPERTY
To keep congestion to a minimum with parking please adhere to the following rules:
Saturdays

08:30am- Little Dippers- please park on the right in front of the parking sign

09:30am- Splashers- please park on the right in front of the parking sign

10:45am- Little Dippers- please park on the right in front of the parking sign

11.45am- Kickers- please park on the right in front of the parking sign
PLEASE NOTE: Your car will be blocked in by fellow class mates, the next class will park at the opposite end of the driveway. If you need to get away quickly at the end of your lesson then please make alternative parking arrangements being mindful at all times of local residents.
If you can car share with friends to your lessons then even better!
Essential Information:
Baby wetsuits or body wraps are recommended for children under the age of 1 year
A well-fitting neoprene swim nappy must be worn with a disposable swim nappy or one of our environmentally friendly NappyWraps & Liners underneath if your child is in Floaties, Splashers or Kickers and in other programmes if they are not potty/toilet trained. Why not buy one of our great value Starter Packs which contain everything you need for your swim lesson?
You can find lots more useful information about attending our swim classes on our FAQs page.
Please exercise caution when driving through the gates in case there are any children walking across the road/parking areas.
Please do not arrive more than 15 minutes before the start of your class to allow previous classes' customers time to change and vacate the pool and car park. This will mean there is more space to park and change. Changing and parking is limited so please bear this in mind.
Please aim to leave the pool 15 minutes after your lesson has ended to allow space for new customers arriving.
The poolside assistant will take a register.
Please can we ask that you take all nappies home with you and refrain from eating messy snacks (biscuits/crisps) in the changing rooms or poolside.
Changing Rooms:
A custom- built changing room is provided, with the use of curtains. There is a separate area which can be used for male changing. Please ask staff on arrival for details.
Customers are advised to bring along a changing mat and/or spare towel to lie baby on whilst changing.
Access:
Access to the pool is to the left of the property as you enter the gates. The pool is accessed directly from outside so no need to go to the main part of the house. There is a door which leads directly into the changing room. Spectators enter in the same way. PLEASE REMOVE SHOES AT THE DOOR TO THE POOL. PLEASE DO NOT ENTER THE CHANGING ROOM OR GO POOLSIDE WEARING OUTDOOR SHOES.
Technical information
Exclusivity: Puddle Ducks have exclusive use of this pool.
Pool temperature: 29.5- 30.5°C. 
 - Baby wetsuits or body wraps are recommended for children under the age of 1 year
Poolside Assistant: there is a Poolside Assistant at this venue.
Depth: 1.0-1.6m. 
Maximum class ratios: 8 children/adult pairs:1 teacher for Baby and preschool and 4 children:1 teacher for Swim Academy.
Covid 19 procedures
Please click here to find out what covid procedures are in place at the pool.
Helping you to make your special time last even longer…that's the Puddle Ducks' difference
We like to make life fun and easy for our Puddle Ducks customers, so here are some local places we think you and your children may like. You could even meet up before or after the class with your Puddle Ducks classmates.
Closest Play Area: 
The Fun Run, Goole offers a huge and colourful multi-level adventure play frame with everything from balls and slides to tunnels and bridges - your little superheroes can race and chase to infinity and beyond! There is a dedicated zone for toddlers and crawlers with smaller versions of the big fun and some choice age appropriate toys and mini challenges of their own. 
Summit Indoor Adventure, Selby has  three storey adventure play frame, as well as bringing the great outdoors together under one roof - your family can Ski, Skate, board and bike or your little one's can test their strength on the climbing wall!