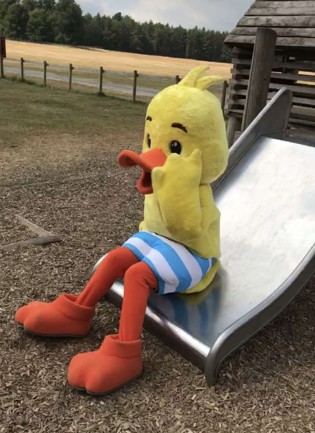 During our time here over the previous week, we have experienced many aspects of work at Duck HQ, and enjoyed it whilst learning.
We learnt about finance, marketing and franchising, all things we had never done previously.
We first used the programmes Xero, Shark and Excel to gain an understanding into the day to day working of the finance and software development within the business.
Marketing, and also Retail, was something particularly new to both of us and we found it exciting to learn about how analytical marketing is, using demographics to discover how to get the best results from a certain advert. We also discovered what the customers want, both parents and children, and how it lead to the development of new products, like Swimming Star Cards and ideas for the shop.
We also helped with the practical elements, such as a 'Walkabout with Puddle' and Summer School (an annual conference for all of the Puddle Ducks franchisees to get together). We helped to promote the wonderful classes there are to offer whilst in Tatton Park, to parents of young children. Embracing Puddle's warm, cheeky personality, we were loved by little children wanting to cuddle or high-five him. We also had the opportunity to attend Summer School, and listen to some of the interesting presentations.
Overall, our week has been very enjoyable and have improved key skills. We are very glad that we chose to do our work experience here, as it has really given us an insight into what working in business is like.
Thank you!
Annabel and Martha x