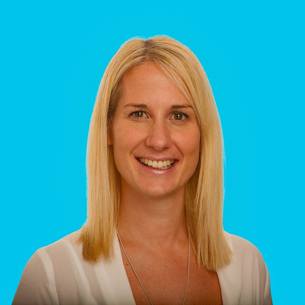 We are very pleased to announce that Puddle Ducks classes are now available South East Scotland!
Starting in four pools in Edinburgh from 29th April, the Puddle Ducks South East Scotland franchise is being run by Carolyn Sharpe, who is also the owner of the Puddle Ducks North East franchise. Carolyn is the first Puddle Ducks franchisee to launch in a second area, as well as the first to launch in Scotland, and her North East business is currently one of the largest Puddle Ducks franchises in the country, teaching more than 1,100 children every week.
Carolyn started her Puddle Ducks franchise in 2010, after attending baby swimming lessons with her son and deciding that the work/life balance offered by owning a franchise was too good an opportunity to turn down. Being a competitive swimmer when she was younger, her love of the water still endures to this day and despite having a team of 24, Carolyn still is very hands-on in the business. She won the Puddle Ducks Franchisee of the Year award in 2015 and 2016, and was the British Franchise Association's Female Franchisee of the Year in 2015.
"Swimming has always been a big part of my life and even more so when I started taking my son William to baby swimming classes at just seven weeks old. I have watched in wonder as my little boy has become such a confident, beautiful and graceful little swimmer, achieving his 25m distance award before even starting school. I am absolutely delighted to be a part of the AMAZING and nationally recognised Puddle Ducks programme and to be giving the opportunities to families in South East Scotland."
Puddle Ducks South East Scotland

The lessons in South East Scotland will take place in Edinburgh at Abbey Hill Primary School, Sciennes Primary School, and Leith Academy on Saturdays, and Energize Health & Fitness on Wednesdays

Puddle Ducks Franchising

Just like the children we teach, a Puddle Ducks franchise is completely unique. It's an investment that allows you to do something you love and turn it into a profitable business. All of our franchisees start off teaching in the water, so they can fully immerse themselves in the product and truly understand their customers