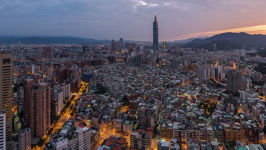 "I've been asked to tutor abroad several times but busy work and family life have prevented me from going. A fellow tutor was due to go to Taipei but family issues meant she was unable to and asked whether I could help. I decided that now was the time to go.
Lan Xi owns Play & Swim in Taipei, the capital of Taiwan, and wanted to put some of her teachers through the STA Level 3 Diploma in Teaching Aquatics - Baby and Pre-School. Communication with Lan prior to the course was excellent gave me the reassurance that I would be well received by her teaching team.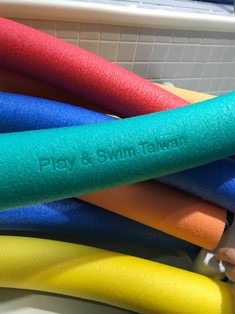 I was met in Taipei by Lan and her beautiful family. After I was settled into my hotel we headed out for a meal to get to know each other and discuss all things swimming. We arranged to meet the next morning a little early so I could settle into the classroom and prepare for day one.
Walking into the classroom on the first day I was met by Apple, one of the smiliest learners I've ever had on a course. She was followed by eight more smiley learners, all respectfully greeting me as "teacher'': Annie, Reico, Yo-Yo, Junko, Jessie and of course Lan. Two more of Lan's teachers, Vanessa and Rebecca decided to sit in on the day even though they were not official learners on the course.
After introductions, the first day focussed on communication; listening and cues. Lan interpreted when it was needed, particularly some of the scientific parts of the session. The learners were attentive and respectful throughout the day and there were many 'lightbulb' moments as we discussed baby development and how to promote positive neural pathways in a baby's brain. Not only were they learning about how to improve as a baby swimming teacher, they were also learning how to positively communicate with their own children.
Day one is tough - there's a lot to take in and by 5pm everyone was exhausted. I asked them to spend the evening reflecting on their learnings for the day, ready to present the next morning as I headed out for a meal with Lan and her husband.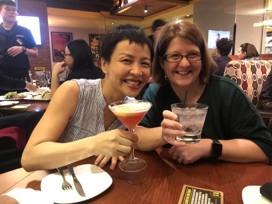 I was treated to a visit to the famous Taipei fish market and what a treat that was. I love food! I love trying new food and especially when it's seafood. Again, the conversation flowed and we discussed further opportunities for study in the future. I was excited at the prospect of returning before I had even finished this course!"
You can read Part 2 of Ali's Asian Adventure next week.
Photo credit: Chensiyuan, edit by DXR
Teaching with Puddle Ducks

We're always on the lookout for hard workers with a love of water and children, who care enough about giving babies and children a gift of complete freedom and pleasure in the water, and want to give them something that is both a skill for life and a life-saving skill.

Find out more about becoming a Puddle Ducks teacher.

Learn more