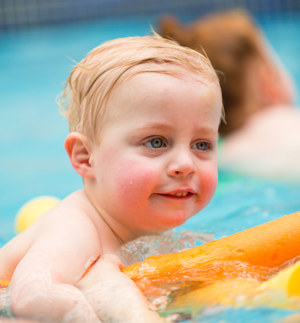 The summer holidays are almost upon us, yippee! We hope everyone will make the most of them, with lots of water play of course!
We often get asked about how to safely enjoy swimming away from our classes, especially on holiday and how to help children retain and gain even more confidence during the summer break. Well you won't be surprised to hear that really, it isn't rocket science! Deep down, we bet you all know the answers… but we'll share our thoughts anyway.
First and most importantly – stay safe!
When researching your holiday or day trip, or arriving at the destination if you haven't yet done so, check the safety arrangements of any water-based activities and see if there is lifeguard cover.
Swim with any children in your care – it's more fun and you can keep them close and safe.
Understand your swimming environment – especially how the depth changes.
Inflatable dinghies and lilos are a well-known hazard and can easily be blown out to sea. Don't use them in open water.
Secondly - practice!
Do the activities and exercises you usually do in class.
Don't use buoyancy aids which you don't use in class (such as armbands) as this can confuse your child and potentially undermine their confidence. If you use them in lessons, stick to woggles.
Don't work too hard to progress…holidays are not the place to "push".
Mix periods of practice with lots of games so that your little one stays enthusiastic.
Finally - have fun and be creative!
Whatever you do over the summer break we hope you have a fantastic time and have the chance to enjoy some wonderful weather.
Water is just the best playground in the world, so enjoy it!