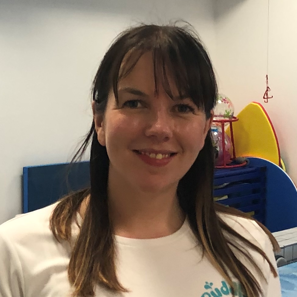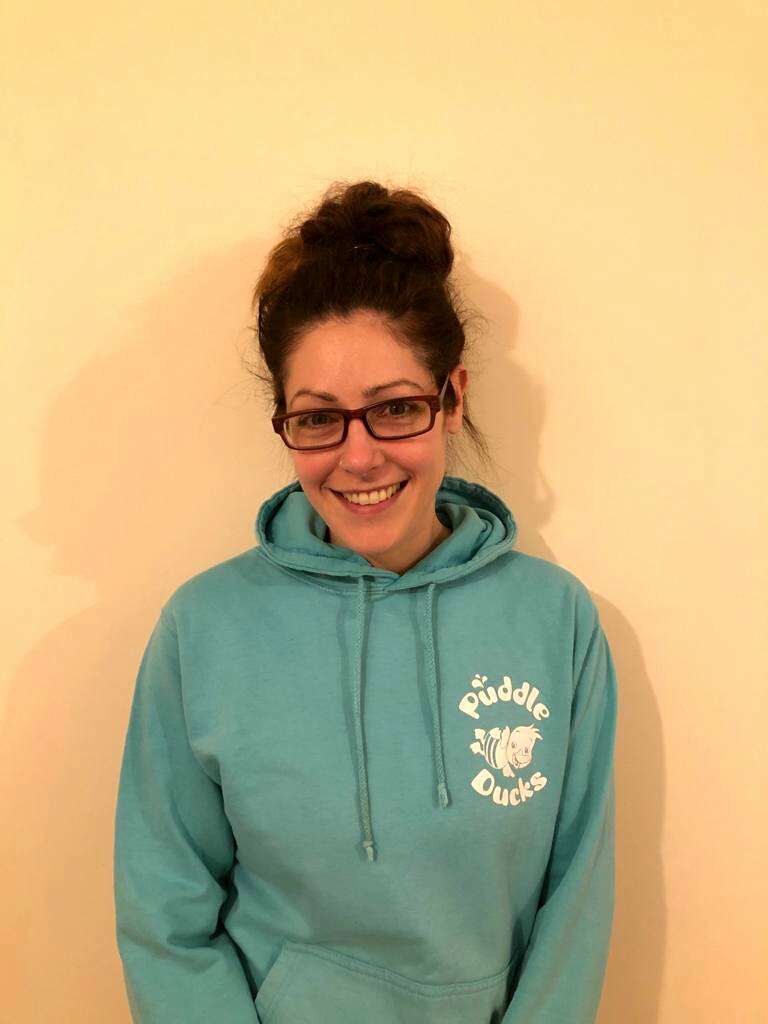 Because of Covid, we haven't had a Star Teacher competition since Autumn 2019! Two years later, we have brought it back and the first winner is Michelle Clare from Puddle Ducks West Yorkshire! Congratulations Michelle.
Michelle was nominated by Darcey and her mum Mary, and this is what she had to say:

"I am a super confident swimmer but a new mum suffering with anxiety. Bringing my daughter to lessons was daunting for me, and I was so worried I'd pass on my anxiety. Having a teacher who I can talk to, share my worries with and get extra support from is incredible. She takes extra time to reassure me, demonstrates with my baby to help me have positive goals and always praises me as much as she does my Floatie! I wouldn't be able to enjoy, or even attend lessons without such an attentive, professional and caring teacher. We both leave every lesson feeling energised and happy because of her wonderful approach to teaching us. She is absolutely a star."
The nomination was chosen by Chris Jenkins, Director of Cheshire Swimming Pools & Spas. This is what he had to say:
"This was a difficult decision to make. All the nominees are clearly brilliant at their jobs and they have all done a fantastic job in such difficult circumstances during Covid. This particular nomination, from a new mum suffering with anxiety, really stood out to me. Her teacher had taken the time to care for both mother and baby during their lessons, to overcome anxieties and build the confidence of mother, and so baby. This nurturing approach unmistakably made a difference to them both and their experiences in the water."

More about Cheshire Swimming Pools & Spas

Chris is the Director of a family-run business specialising in the installation and maintenance of high-end domestic and light commercial pools. Cheshire Swimming Pools & Spas recently had the privilege of installing the new flagship pool for Puddle Ducks at their Barons Quay site in Northwich.

Learn more

Becoming a Puddle Ducks teacher

It is no surprise that baby swimming teachers are constantly smiling. Their lives are full of happy parents, babies and toddlers, giggles and smiles.

Find out more about doing the best job in the world!

Read more