The British Franchise Association (bfa) was established in 1977 and aims to promote ethical franchising throughout Great Britain, as well as internationally as a member of the World Franchise Council.

We are very proud to be full members of the bfa which means we have a proven trading and franchising record.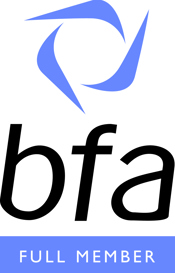 In 2015, Carolyn Sharpe, owner of Puddle Ducks North East, won the bfa's Female Franchisee of the Year, and was asked to talk at the bfa's Women In Franchising event in 2016, in recognition of the huge success of her Puddle Ducks franchise. Read more about the awards that we have won.

In 2017, Puddle Ducks were Finalists in both the Franchisor Brand Innovation category and the Franchisee Innovation category for the bfa Annual Awards. At the glittering ceremony, Suzanne & Gary Horton came away with the prize and won the Franchisee category for their groundbreaking pool build project. Read their inspirational story here.