Our experiences plus hints and tips for a successful transition to franchising
Where we are now
Puddle Ducks has 35 franchises across the UK teaching approximately 20,000 children to swim every single week. Our vision is to have 50 franchises by 2020, teaching 50,000. We're already on our way to meeting this target, with five potential franchisees in various stages of our recruitment process.
However, we believe our success will be realised through not only recruiting more franchisees and also working hard to help our existing franchisees grow and develop.
Our route to franchising
The first four or five years of our business were spent planning and perfecting our systems, services and processes to the point that we have gained the relevant expertise.
We learnt early on that we had to have all our ducks in a row before we even thought about franchising what had become a very successful local business. Once we felt established, with systems and processes in place, and realised that local relationships with pools, teachers and customers were vital, we decided to franchise.
We worked with experts and consultants to write manuals and get the franchise agreement in place. The manual writing is essential to franchising success, as in order to have someone else run a business in the way you want and achieve national brand consistency, you have to document every single process you perform on a daily, weekly and monthly basis. This forms part of your contract with your franchisees – they have to agree to run their business by these manuals.
"To achieve national brand consistency, you have to document every single process you perform on a daily, weekly and monthly basis."
In 2006, we were ready. We had grown the Mid Cheshire Puddle Ducks to a good size and we knew that to really grow further, we had to trust others to carry the Puddle Ducks brand across the country. We decided to take a step back from running our local business to concentrate on franchising. We had already recruited and trained teachers to carry out the classes for us in Mid Cheshire, creating the bare bones of our franchisee training and subsequently teacher training programme. The next step was to recruit a management team to run Mid Cheshire for us.
We recruited our first franchisees locally so we could all learn together. We piloted in Chester in 2007 and recruited our next two franchisees in 2008. By 2010 we had 10 franchisees and have seen steady, sustained and planned growth ever since.
Franchisees deserve and demand a high level of excellent support. To ensure they got that support we recruited a head office team of experts in their field (franchise managers, marketing, accountancy and HR) to help us. That's enabled us to work ON the business and not IN the business, freeing our time to concentrate on growth.  
We believe in doing things professionally, to the very highest standard and expect our franchisees to feel the same.  We articulate our values with the acronym EXPERTS (Exceeding Expectations, Professional, Enterprising, Respectful, Trust and Supportive).
The challenges of dealing with franchisees
The main challenge of working with 35 independent businesses is ensuring we are all working to the same goals. Finding out the reasons behind a potential franchisees decision to join Puddle Ducks is key; we want to make sure their end goal is consistent with that of our brand mission and vision.
It's important to share your mission, vision and values with your franchisees during the recruitment process as well as throughout their Puddle Ducks journey, sharing best practise and ideas with them.
"Franchisees decision to join Puddle Ducks is key; we want to make sure their end goal is consistent with that of our brand mission and vision."
Consistency is another big challenge in dealing with franchisees. Whatever your product or service, you have to keep consistency right across the network. If a customer moves from Cheshire to Bristol, their Puddle Ducks experience should be exactly the same in every way; customer service, teaching methods and standards, marketing messaging etc.
To ensure teaching consistency we:
Introduced an in-depth initial training system that includes 300 hours of training in the classroom, in the pool work and working alongside experienced teachers
Ensured our teachers had access to ongoing training in the form of e-learning modules, videos of all baby and pre-school activities, group presentations, and reviews and assessments
Similarly, with franchisees and the way they run their business, it is a rigorous process to get them ready to launch. At Puddle Ducks, it takes about nine months to be fully trained with a mixture of distance learning, on-the-job training and a comprehensive vault of online, searchable manuals that cover every aspect of running the business
The positives of running a franchise business
There are many positives of running a franchise business, and if you spend the time recruiting franchisees in line with your vision and values, you will reap so many rewards. These are some of the best things about running a franchise business: 
The support they give each other is phenomenal. We have several private Facebook forums where questions are asked and answered. Emotional and practical support is given in bundles!
In the recent Smith + Henderson Franchisee Satisfaction Survey, all of our franchisees valued the support from the rest of the network
We have a shared pool of like-minded individuals all with previous skills and experiences in many different industries who are all willing to help each other
Fulfilling our corporate social responsibility. As a network we have raised over £130,000 for charity in the last three years with each franchisee raising money for charities local to them and their customers
The growth of the business has continued quarter on quarter since we established franchise business in 2007. Most recruitment investment (teachers and pools) has been by franchisees, this has enabled us to grow quickly across the UK
Advice to others thinking about franchising their business
Trusting lots of very different people to deliver what you have spent years building can be very daunting, but these tips should help you make the process as easy as possible!
Build every process assuming that it will be scaled up
Document EVERYTHING and update it as changes occur
Invest in the training programme to make sure it's right and don't be scared to evolve when necessary
Ask the experts (both legal and business) and thoroughly investigate all new processes
Recruit a team to support you as soon as possible, particularly in running the original business that you are franchising
Release tasks to team members as and when appropriate using clear job descriptions and honest appraisals
Listen to franchisees concerns; they are usually right and something may need to change
Take time to recruit the right franchisees to fit your vision and values
Make sure your business is trademarked from day one – this gives you legal back up and the confidence that you can grow your brand.
Make a 3-5 year business plan and keep it up to date. This will keep you on track when you are starting to get bogged down in tasks that you should be delegating
Have a well-written franchise agreement (including your manuals) and take action against it when needed
Invest wisely in IT – think about scale and always consult your network on major decisions – they often have valuable input and at the end of the day, it has to work for them and make their business more streamlined and profitable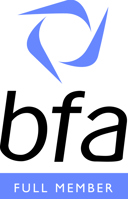 There is a huge amount of professional support out there, not least from the British Franchise Association, the organisation responsible for standards in our industry. They run seminars and workshops where you can talk to existing franchisors, maybe even in your field, and learn more about the challenges and positives you can expect as a franchisor.
Starting a franchise was one of the best decisions we ever made; although it has been hard work, we have grown Puddle Ducks into something that we are so proud of.
If you plan correctly, seek the right kind of support and work hard, you too can grow a successful franchise business.