All you need to know about – The Queen's School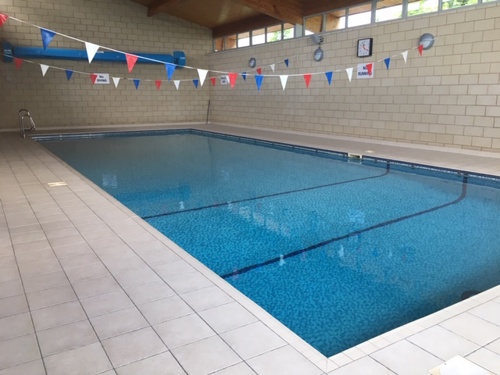 IMPORTANT: Please read this

STAYING SAFE AT THE QUEENS SCHOOL

document BEFORE attending your first lesson. It details all the procedures we have in place at your pool related to staying safe during COVID-19
The Queen's Lower School, 55 Liverpool Road, Chester CH2 1AW
We can't wait to welcome you to Puddle Ducks at Queen's School – in the meantime, here's some information that we hope you find useful.
Location: The Queen's (Lower) School 
Parking: Access to the free car park is through the main school gates, parking is available in front of the Lower School building. The pool building is situated through the main blue front doors; please turn left, past the play area and you will find the pool building situated on your left hand side.
Essential Information:
If your child is attending our Floaties, Splashers or Kickers classes or is not yet fully toilet trained they must comply with our 'Double Nappy' policy. Please use an approved snug-fitting neoprene (or other similar fabric) swim nappy such as our Puddle Ducks swim nappy. Under this, your child will need a reusable cotton swim nappy with a disposable liner such as our Eco NappyWrap & Liner or a disposable swim nappy. 
The design of our Puddle Ducks swim nappy (stretchy neoprene with snug fitting deep waistband and leg cuffs) ensures that all 'little accidents' stay inside the nappy with the reusable cotton swim nappy or disposable swim nappy underneath providing an extra layer of protection (and making any 'accidents' so much easier to get rid of!). 
TIP: A swim nappy needs to be snug around the legs and waist to do its job properly (but not too tight!)
You can find lots more useful information about attending our swim classes on our FAQs page
Exclusivity: Puddle Ducks have exclusive use during hire times.
Photography: It is acceptable to carry phones with you and to take photos in 'Splash Time', however, please take great care not to include other children/parents from the class (unless you have their permission) and do not use your phones in the changing rooms.
Technical Information:
• Average Pool temperature: 30 – 31 degrees 
• Depth of pool: 1m gradually sloping to 2m
• Both Baby & Pre-School and Swim Academy lessons are scheduled for this venue with Puddle Ducks