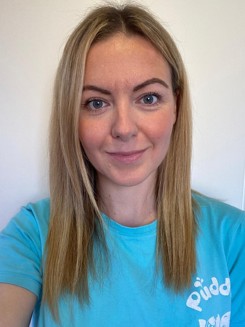 Congratulations to the wonderful Kayleigh - one of our baby & pre-school, swim academy and also Senior Teachers, on being named our Star Teacher for Summer 2022!
We were blown away by all of the fantastic nominations for of our teachers.
A huge thank you to Helen who owns the Adelaide Grange pool for taking on the very difficult job of judging over 124 nominations! Helen said that the comment below is so lovely and sums up everything anybody would wish for in a swimming teacher for their child...
Our winning nomination comes from Opal-Jade & Kiera.
"We love Kayleigh! My daughter looks forward to her lesson all week and her progression is lovely to see!
Kayleigh is a fabulous teacher, patient, caring and clear.
She is excellent at recognising the different levels the kids are learning at and tailoring her approach"
We are thrilled for Kayleigh, who is now a Senior Teacher for both our BPS and SA programs, and deeply passionate about helping our Team members develop their skills, She is a true asset to the team. From helping with recruitment, in house teacher assessments and also running her own classes, she is one busy focused lady.
Kayleigh has a keen interest in swimming and has swam competitively, and started to teach Swim Academy in December 2018 and her passion for swimming and sharing her extensive knowledge is second to none.