We are absolutely thrilled to announce our star teacher of Spring 2020 is Jane ⭐️
Jane has been crowned Star teacher.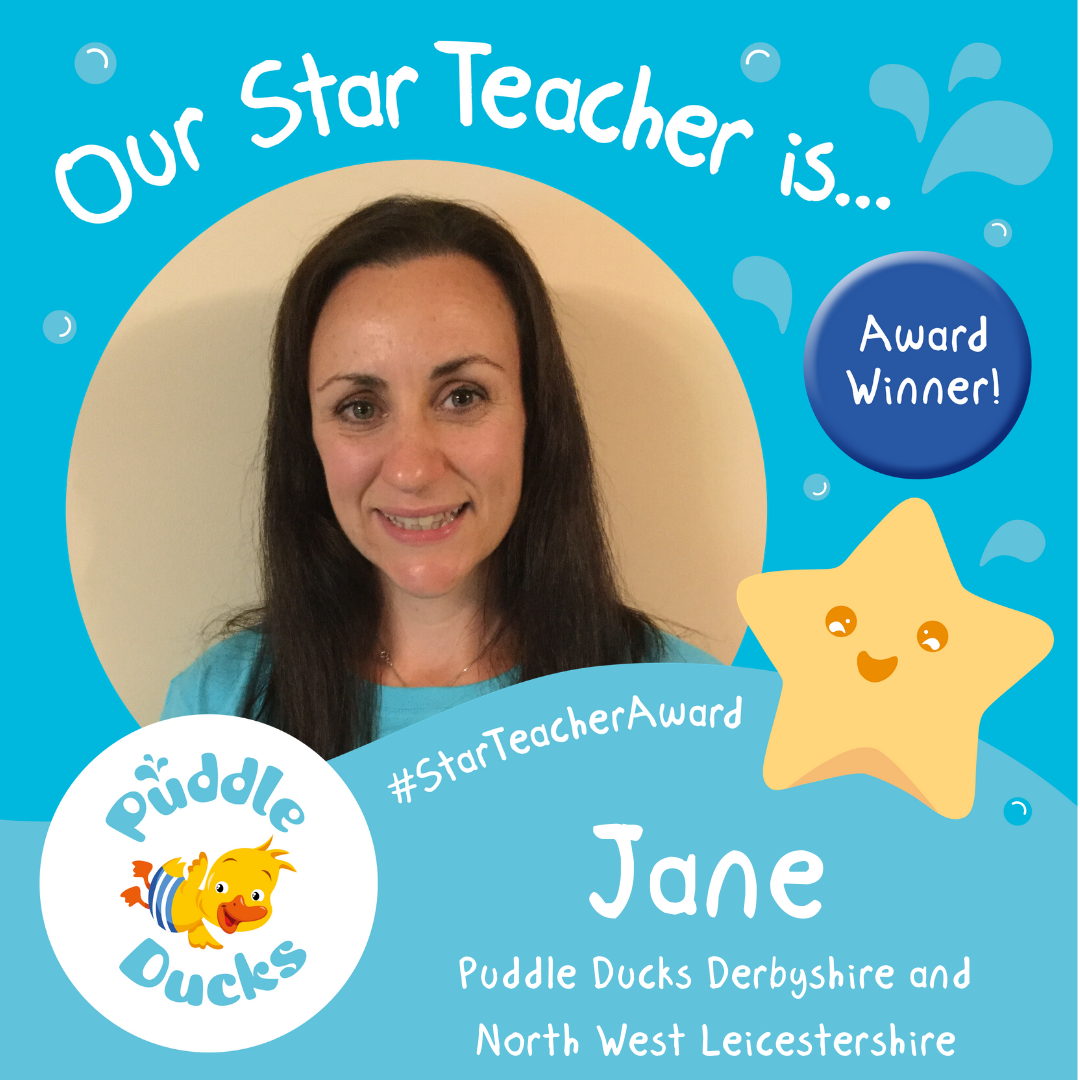 Below is the winning nomination, along with what our judge had to say (thank you to Laura from Lots For Tots ) 
Jane will now be put forward to the National competition against the rest of those outstanding teachers nominated across the UK.
Jane's winning nomination came from Heidi and Gracie.
Heidi has this to say....
Winning Nomination
Jane is always happy to see you, she is welcoming and makes a point of speaking to each child and making them feel special. She has a passion for what she does and it shines through when she teaches. She is organised with her lessons and never pushes a child if she thinks they aren't ready. She slowly builds confidence which is key in my opinion! Jane explains everything to the parents too and puts any fears to rest with her knowledge. She is such a lovely teacher, I wish she had taught my other daughter. X
Laura Trethowan the Editor of "Lots for Tots" trawled through an amazing 63 nominations across our teachers, but the above nomination really shone.
Laura commented That she particularly liked that Jane is always cheerful and made all the children feel special, is knowledgeable, has an obvious passion for her work and is evidently organised.
This parent clearly thinks that they are the best swimming teacher around.
Jane it goes without saying the Whole Team think you Amazing - Congratulations 
It was no easy task for our Judge to choose a winner, and we want to thank everyone who took the time to nominate - your Teachers truly appreciated it.
⭐️⭐️⭐️⭐️⭐️⭐️⭐️⭐️⭐️⭐️⭐️⭐️⭐️⭐️⭐️