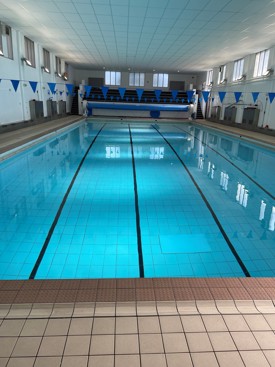 Baby & Pre-School Lessons Available Now!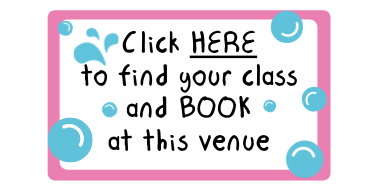 All you need to know – Hall Cross Academy
Thorne Road, Doncaster, DN1 2HY
What3words: hurray.drops.enjoy
What3words Link: https://w3w.co/hurray.drops.enjoy
We can't wait to welcome you to Puddle Ducks at Hall Cross Academy – in the meantime, here's some information that we hope you will find useful. Have a splashtastic time!
Location: Hall Cross Academy (UPPER SCHOOL)
Parking: Parking is available in the main car park in front of the school. Please do not park in any disabled bays and take care when walking to the pool. The pool is to the left of the car park (from the road into the school, turn left as you get to the car park) follow the road/car park to the end of the building and turn right, go through the black gate and straight ahed, go through the door opposite the gate.
Essential information:
SHOES MUST BE REMOVED BEFORE ENTERING THE POOL AREA OR THE BLUE OVERSHOES PROVIDED MUST BE WORN
Please refrain from eating messy snacks in the changing areas so we can keep them as clean as possible. NO SNACKS PERMITTED POOLSIDE
ONE SPECTATOR PER CHILD ONLY IN THE VIEWING AREA.
A well-fitting neoprene swim nappy must be worn with a disposable swim nappy or one of our environmentally friendly NappyWraps & Liners underneath if your child is in Floaties, Splashers or Kickers and in other programmes if they are not potty/toilet trained. Why not buy one of our great value Starter Packs which contain swimming essentials?
You can find lots more useful information about attending our swim classes on our FAQs page
Changing Rooms: The changing rooms are separate male and female (communal) with benches available for changing. Showers and WCs are located within each changing room.
Please try not to arrive more than 10 mins before the start of your class and aim to leave no more than 15 mins after your lesson has ended. Please note we need to vacate the premises 15 mins after the last class has ended.
Exclusivity: Puddle Ducks have exclusive use of the pool during hire times.
Access: To the left of the main car park, at the end of the building turn right and go through the black gate and through the door into the building straight in front. This leads straight into a school corridor, go through the door straight in front into the pool/changing room area.
Technical Information:
Pool Temperature: Maintained at 29° C. The water should be warm enough for most toddlers and children except young babies or children who feel the cold. For these, we recommend the use of thermal wear. We suggest that babies under 12 months wear a baby wrap or warmsuit.
Minimum age for Floaties at this pool is 12 weeks
Poolside Assistant: There is a poolside assistant at this pool
Depth: 1m graduating to 2.3m. Baby and preschool classes will be taught in the shallower end of the pool and the deep end will be roped off. PLEASE NOTE THAT WHEN ENTERING THE POOL FROM THE CHANGING ROOMS THIS IS THE DEEP END. PLEASE DO NOT ALLOW CHILDREN NEAR THE WATER'S EDGE UNTIL THE TEACHER INVITES THEM TO ENTER
Maximum Class Ratios: 8 children/adult pairs: 1 Teacher (Floaties, Splashers, Kickers, Little Dippers) and 8 (4) children : 2 (1) teachers (Swim Academy)
Helping you to make your special time last even longer…that's the Puddle Ducks' difference
We like to make life fun and easy for our Puddle Ducks customers, so here are some local places we think you and your children may like. You could even meet up before or after the class with your Puddle Ducks classmates.
Closest Café:
Being so close to the City Centre, there are many cafes and coffee shops located within walking distance. 
Closest Play-Park:
There are several parks in Doncaster, the closest being Elmfield Park. Sandall Park is also a short drive away.
Closest Soft play:
Playzone can be found at The Dome, a short drive away. Astrabound on Wheatley Hall Road is Doncaster's biggest indoor play centre
Other Local Attractions:
Doncaster's premier attraction Yorkshire Wildlife Park is well worth a visit, along with The Yorkshire Hive, which is a new free-admission shopping, dining and entertainment destination located adjacent to the entrance of Yorkshire Wildlife Park.