Baby & Pre-School Lessons Available Now!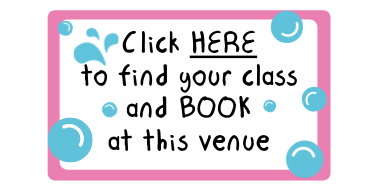 All you need to know – Oasis Health Club
Orwell Street, Grimsby, DN31 3HB
What3words: bags.stale.target
What3words Link: https://w3w.co/bags.stale.target
PLEASE REMEMBER TO REGISTER YOUR CAR REGISTRATION NUMBER IN THE IPAD AT RECEPTION TO AVOID A PARKING TICKET. THE CLUB ARE UNABLE TO CANCEL PARKING FINES WHEN CAR DETAILS HAVE NOT BEEN REGISTERED.
PLEASE NOTE: TOWELS MUST BE BROUGHT POOLSIDE WITH YOU (FOR BOTH PARENT/CARER AND CHILD) TO DRY OFF BEFORE LEAVING THE POOL AREA AFTER YOUR LESSON. THIS IS FOR SAFETY REASONS TO AVOID WATER DRIPPING IN THE CORRIDOR AND ON THE STAIRS TO THE LADIES CHANGING ROOM. IF POOL SHOES ARE TO BE WORN THESE SHOULD BE THE TYPE WITH NON-SLIP SOLES.
We can't wait to welcome you to Puddle Ducks at Oasis Health Club, Grimsby – in the meantime, here's some information that we hope you will find useful. Have a splashtastic time!
Location: Oasis Health Club, Grimsby
Parking: Parking is available in the main car park, also used by health club members and users of the retail park. Please do not park in the disabled spaces and take care when walking across the car park to the club. Please enter your car registration number into the tablet at reception to avoid a parking ticket.
Essential information:
SHOES MUST BE REMOVED BEFORE ENTERING THE POOL AREA OR THE BLUE OVERSHOES PROVIDED MUST BE WORN
NO PHOTOS TO BE TAKEN, PHONES TO BE KEPT IN BAGS PLEASE
PLEASE NOTE: LOCKERS IN THE LADIES CHANGING ROOMS REQUIRE AN OLD POUND COIN OR LOCKER/TROLLEY TOKEN AND LOCKERS IN THE GENTS CHANGING ROOMS REQUIRE A PADLOCK (TO BE BROUGHT WITH YOU).
A well-fitting neoprene swim nappy must be worn with a disposable swim nappy or one of our environmentally friendly NappyWraps & Liners underneath if your child is in Floaties, Splashers or Kickers and in other programmes if they are not yet fully potty/toilet trained. Why not buy one of our great value Starter Packs which contain everything you need for your swim lesson?
You can find lots more useful information about attending our swim classes on our FAQs page
Please refrain from eating messy snacks in the changing areas so we can keep them as clean as possible.
ONE SPECTATOR PER CHILD ONLY
ON ARRIVAL PLEASE GO UPSTAIRS TO THE LADIES CHANGING ROOMS. ON ENTERING GO PAST RECEPTION TOWARDS THE DOUBLE DOORS. JUST BEFORE THE DOUBLE DOORS TURN LEFT THROUGH ANOTHER DOOR AND GO UPSTAIRS. THE LADIES CHANGING ROOM IS AT THE END OF THE CORRIDOR.
PLEASE USE THE FAMILY AREA TO THE REAR OF THE CHANGING ROOMS AS A PRIORITY
ON LEAVING THE CHANGING ROOMS TO GET TO THE POOL PLEASE USE THE STAIRS ON YOUR RIGHT AS YOU COME OUT OF THE CHANGING ROOMS. 
THE GENTS CHANGING ROOM IS ON THE GROUND FLOOR AND CAN BE ACCESSED BY GOING THROUGH THE GYM. FROM RECEPTION, GO THROUGH THE DOUBLE DOORS, THROUGH THE GYM TO THE BOTTOM AND IT'S ON THE RIGHT JUST BEFORE THE POOL.
WHEN ENTERING THE POOL AREA TO WAIT FOR YOUR LESSON TO START PLEASE DO NOT STAND NEAR THE DOOR AS THIS BLOCKS ACCESS. PLEASE WAIT ON OR NEXT TO THE BENCHES POOLSIDE UNTIL THE CLASS BEFORE YOURS HAS EXITED THE POOL.
PLEASE DO NOT ARRIVE AT THE CLUB MORE THAN 10 MINUTES BEFORE YOUR LESSON START TIME.
Changing Rooms: There are spacious ladies and gents changing rooms. Our classes can get busy so please be courteous to other parents and health club members. Please don't leave your belongings on benches when you are in the pool. Please try and use the lockers and use the products provided to sanitise you locker before and after use. Please try to vacate the changing area as quickly as possible after your class to make room for the next group of parents. PLEASE TRY TO USE THE FAMILY CHANGING AREA WHICH IS LOCATED TO THE REAR OF THE CHANGING ROOMS . We ask that you vacate no more than 15 minutes after your lessons has ended.
PLEASE NOTE: LOCKERS IN THE LADIES CHANGING ROOMS REQUIRE AN OLD POUND COIN OR LOCKER/TROLLEY TOKEN AND LOCKERS IN THE GENTS CHANGING ROOMS REQUIRE A PADLOCK (TO BE BROUGHT WITH YOU).
Exclusivity: Puddle Ducks use half of this pool. It remains open to members during the classes.
Access: Please go to the health club reception on arrival and say you're here for Puddle Ducks. You will be directed to the changing rooms, from where you gain pool access. Access will be given no more than 10 mins before your lesson start time
Technical Information:
Pool Temperature: Approx. 29°C- 30°C. Younger children and babies may need a baby warmer. For older children some may need a wetsuit.
Poolside Assistant: There is a poolside assistant at this pool
Depth: 1.2 throughout
Maximum Class Ratios: 8 children/adult pairs:1 teacher (Floaties, Splashers, Kickers, Little Dippers and Dippers)
Helping you to make your special time last even longer…that's the Puddle Ducks' difference
We like to make life fun and easy for our Puddle Ducks customers, so here are some local places we think you and your children may like. You could even meet up before or after the class with your Puddle Ducks classmates.
Closest Café:
There is a café located at the club so it is an ideal place to meet Puddle Ducks friends before or after the class.
Other Local Attractions:
Elsham Garden's & Country Park is not far away and has a great adventure playground and regular family events.
Cleethorpes Country Park is close by and has lots of lovely walks. Great for getting some fresh air!
The Pink Pig Farm is in Scunthorpe and includes both indoor and outdoor play. There are farm animals, an aerial trail (booked separately), bale barn, ride on tractors, outdoor adventure play, a sand pit, indoor play barn and of course, tractor trailer rides!