Baby & Pre-School Lessons Available Now!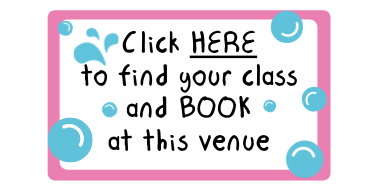 All you need to know – Treetops Cottages
39 Station Road, Grasby, Barnetby, Lincolnshire, DN38 6AP
What3words: migrate.documents.civil
What3words Link: https://w3w.co/migrate.documents.civil
IMPORTANT: Please read this STAYING SAFE AT TREETOPS COTTAGES AND SPA document and watch the video above BEFORE attending your first lesson. It details all the procedures we have in place at your pool related to staying safe during COVID-19
We can't wait to welcome you to Puddle Ducks at Treetops Cottages – in the meantime, here's some information that we hope you will find useful. Have a splashtastic time!
Location: Treetops Cottages & Spa
Parking: Parking is available on site and we ask that customers please park as close to the cars next to you to maximise the space. PLEASE DO NOT PARK IN FRONT OF THE HOLIDAY COTTAGES AS PARKING HERE IS FOR GUESTS.
ON ARRIVAL PLEASE SLOW DOWN AS YOU DRIVE THROUGH THE GATES. YOUNG CHILDREN MAY BE PLAYING.
Essential Information:
Please be aware that occupants of the holiday cottages also use the parking areas outside the properties so please park with consideration.
ONE SPECTATOR PER CHILD ONLY
Please exercise extreme caution when driving through the gates in case there are any children walking across the road/parking areas. 5mph maximum
Please do not arrive more than 10 minutes before the start of your class to allow previous classes' customers time to change and vacate the pool and car park. This will mean there is more space to park and change. Changing and parking is limited so please bear this in mind
Please aim to leave the pool 15 mins after your lesson has ended to allow space for new customers arriving
PLEASE REMOVE SHOES AT THE DOOR TO THE POOL. PLEASE DO NOT GO POOLSIDE WEARING OUTDOOR SHOES.
The poolside assistant will take a register. Belongings can be left poolside while changing but please leave tidily to allow space for other customers getting changed.
Please refrain from eating snacks in the changing areas so we can keep them as clean as possible.
Please can we ask that you take nappies with you as there are no nappy disposal facilities at the pool?
A well-fitting neoprene swim nappy must be worn with a disposable swim nappy or one of our environmentally friendly NappyWraps & Liners underneath if your child is in Floaties, Splashers or Kickers and in other programmes if they are not yet fully potty/toilet trained. Why not buy one of our great value Starter Packs which contain everything you need for your swim lesson?
You can find lots more useful information about attending our swim classes on our FAQs page
Changing Rooms: Changing rooms are available on the poolside. Changing tables for babies are also available.  Customers are advised to bring along a changing mat and/or spare towel to lie baby on whilst changing. Please can we ask that you take all nappies home with you and refrain from eating messy food (biscuits/crisps) poolside.
Exclusivity: Puddle Ducks have exclusive use of the pool during the hire time.
Access: Through the pool main entrance. Customers will be met at the door by a member of Puddle Ducks staff who will direct you to the changing areas and pool.
Technical Information:
Pool Temperature: Approx 30°C. Younger babies may require a bodywarmer.
Poolside Assistant: There is a poolside assistant at this pool who can assist with any queries.
Depth 1.1m graduating to 1.4m
Maximum Class Ratios: 7 children/adult pairs:1 teacher (Floaties, Splashers, Kickers, Little Dippers and Dippers)
Helping you to make your special time last even longer…that's the Puddle Ducks' difference
We like to make life fun and easy for our Puddle Ducks customers, so here are some local places we think you and your children may like. You could even meet up before or after the class with your Puddle Ducks classmates.
Closest Play Area:
Hall Farm Park in South Kelsey offers superb facilities, indoor and outdoor animals and play zones, crazy golf and tractor rides!

Closest Soft-Play: 
Fun Forest Brigg is a fantastic indoor adventure play centre, with areas set aside for the under five's and a dedicated baby area.
The Play Barn at Pink Pig Farm, offers 'fantastic farmyard food, fun and family frolics!' If the weather is nice, take a tractor ride and see the animals and enjoy the outdoor play area. If it's rainy, the soft play area offers lots to keep your little one entertained. Something for everyone!
Other Local Attractions: