Puddle Ducks is one of the UK's leading national swim schools, teaching children how to swim in a fun, engaging and unique way. Puddle Ducks swimming teachers are at the heart of what we do - delivering individually tailored lessons to small groups and able to get the best out of every child.
We're seeking an enthusiastic person to join our fantastic team of swimming instructors teaching our Swim Academy classes from 4-10 years. A passion for water, swimming and working with children is a must-have.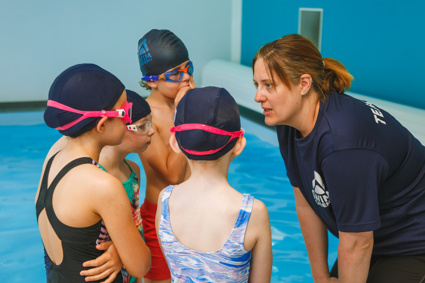 We are looking for someone who:
Is a reasonably competent swimmer (able to swim 25m and confident diving to a depth of 2m)
Has or is willing to obtain STA SAT and STA Award qualifications (can train during/after interview process)
Is confident, friendly, flexible and reliable
Able to build a great rapport with children, parents, carers and team members
Has a passion for working with children
Has a valid driving licence and use of own car
Clean Disclosure & Barring Service (DBS) paid for and conducted by Puddle Ducks
Starting hours and location - total 5 hours per week (see other vacancy, opportunity to train across both disciplines to get additional 2.5+ hours per week)
Monday afternoon in West Parley 4.30-6pm
Friday afternoon in West Parley 5-6pm
Saturday morning in West Parley 10:30-1:30pm
Optional: Sunday afternoon in Wimborne 11:00-12pm (session will grow to all afternoon)
Availability to cover occasional weekday/weekend hours
Role is term time only, must be available 40 weeks of the year and able to commit to working your sessions every week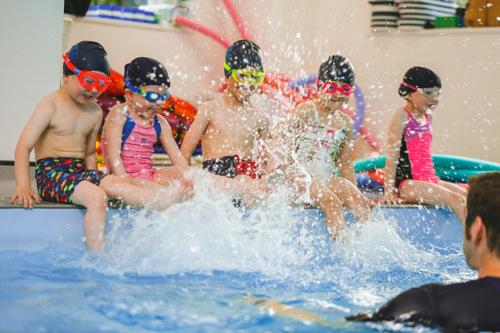 In return we offer:
Comprehensive in-house training programme fully funded by Puddle Ducks
Above Industry average rates of pay
All lesson plans provided with access to comprehensive manuals, videos and nationwide network as well as local ongoing mentoring and support
Extremely rewarding career, teaching young children an essential life skill
Holiday pay
Qualifications you will need to undertake for this role include:
STA SAT lifesaving training / RLSS NRASTC (pre-requisite)
STA Award Qualification (pre-requisite)
Puddle Ducks Swim Academy 2-3-day training (fully funded by Puddle Ducks)
Must be able to attend Puddle Ducks training on following dates:
September OR October training in the South West
If you feel you have all the qualities we're looking for, we want to hear from you! Please contact us with as much detail about why you think you would be perfect for the role together with a CV.
Training pay rate: £9.50 per hour
After assessment pay rate: £14.50-£19.00 per hour
Experienced teacher pay rate: £16-£22.50 per hour
Job Types: Part-time, Permanent
Part-time hours: 5 per week
Salary: £14.50-£19.00 per hour
Additional pay:
Benefits:
Employee discount
On-site parking
Schedule:
Monday to Friday
Weekend availability
COVID-19 considerations:
Following all government guidelines where necessary regarding mask wearing, social distancing and cleaning
https://uk.indeed.com/job/swimming-teacher-7bdb4b8e6eb95e9f
Meet our Swim Academy Teaching Team
Anna

Head of Teaching at Dorset & Senior Teacher

Joining the team as Baby & Pre-school Instructor in 2010, Anna very quickly trained to teach our Swim Academy classes and later Elite Swim Academy for older children. Her enthusiasm and love for the job is what makes her so special. She gets amazing results and is a firm favourite with our swimmers, some of whom even re-enact their swimming lessons at home! As our Head of Teaching and Senior Teacher, Anna is responsible for mentoring both new and experienced teachers and ensuring the quality of our lessons is second to none. Anna also runs her own Dance company! Phew! On top of that her Daughter Luna-Rae swims with us too!

Lydia

As an ex-competitive swimmer, Lydia combines fantastic technical knowledge with her very bubbly personality (and rather dry sense of humour!), making her classes a huge amount of fun.  After joining us in 2016 as Baby & Pre-school Instructor, Lydia also trained to teach Swim Academy. Her son's Rupert and Percy swim with us too!

Michaela

Michaela joined our team in 2018, training to teach Swim Academy L1-4 and Elite Swim Academy L5-6 very quickly after, taking to it like a duck to water!  She's got endless energy, enthusiasm and confidence and her standard of teaching is absolutely top notch.  Her friendly and fun personality has made her a firm favourite both in the water and on poolside. 

Ashly

Senior Teacher

We have recently welcomed Ashly to our team after she relocated from West Herts, and the Puddle Ducks Franchise there - where she was a Senior Teacher. Ashly has the most incredible rapport with both the children and parents alike and has joined our team like a duck to water!

Carey

Carey has a true love for the water and swimming, competing in Water Polo and Swimming, she channels this love into her teaching. When she's not teaching alongside her sister Michaela - you'll find her reading, playing hockey or studying!