As it's #CameraDay we thought we would partner up with our friend Sam at Samantha Prewett Photography, and ask her to share her top 5 tips for getting the best photographs of your children.
'I launched Samantha Prewett Photography just over 5 years ago, I offer beautiful, natural and newborn and family photography across Dorset. As a parent to two little ones aged 9 and 6, I know how important it is to capture all those first memories to treasure for a lifetime. There are times when you can't always have a professional photographer to hand so I thought that it would be helpful to share a few of my tips for photographing your own children.'
Get down to their level

If you are taking natural photographs of your children playing, get down on the floor with them. By changing the angle you take the photo from you get a whole new perspective and you can turn a 'ok' photo into a brilliant photo.
Get outdoors when you can

It is the perfect time of the year to take advantage of the beautiful place we live – Dorset. How lucky are we to be so close to the beach and the new forest all at the same time? I find myself constantly telling people this, as I love photographing families outdoors. The most beautiful backdrops are on our very doorstep, so please make the most of them.
Say cheese (or not!)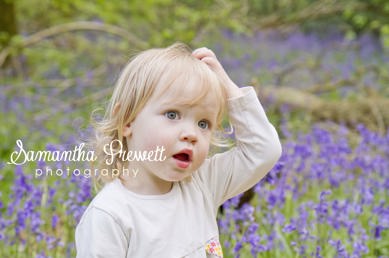 Sometimes as well as beautiful natural photographs of our children playing, we also would like some of them looking into the camera. Unless you want a fake smile or your child is very young and hasn't heard it a million times before, asking them to "say cheese" rarely gives the desired reaction. Try talking to them or singing a silly song. You have an advantage here, you know your child, you know what they like. I personally think that beautiful natural smiles or thoughtful expressions are better than cheesy grins.
Think about natural/available light

If you follow me you will know that I only use natural light. Of course there is a great amount of skill and experience involved in learning how to shoot with only natural light especially on those dull days. However, most of time if you are shooting on automatic indoors it will use a flash, please give it a go without first to see the difference. If you can, try shooting near to a large window so you have more light coming in. If you don't have large windows, try your bed, as its higher up it catches more light.  Natural light is much more gentle and beautiful than flash from your camera phone or your home lighting which can often make your photos look orange.
Print your photos!

The most important piece of advice I can give you is, please print your photos! Even those blurry orangey ones that don't look amazing quality wise. They are all memories which your children will absolutely love looking through with you in photo albums or books for many years to come. It doesn't even cost much, you can get free apps these days where you can print photos for FREE each month, you just pay postage. I haven't tried these myself as I don't need to use them but for the best quality non-professional prints I can definitely recommend PhotoBox, they do lovely little books too.
I hope you find these tips useful, I would love to know how you got on. You can let me know via social media, you can find me on Instagram, Twitter and Facebook as well as my website www.samanthaprewettphotography.co.uk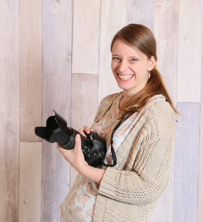 If you, like us, love Sam's photography sessions, she has an exclusive offer for our Puddle Ducks Customers with Rainbow Rewards!
FREE 12 x 8 print with any photography session!
*Offer valid on full price sessions only. Free print is 12x8 inches and is worth £12. Please quote "RAINBOW REWARDS" when booking.