Three times annually, Puddle Ducks runs pyjama lessons, teaching children personal survival and life saving skills, and once a year we nominate a local charity to raise money for.  Our pyjama weeks are much loved by both teachers and children alike – they are a huge amount of fun as well as teaching crucial skills.
We are just so excited to get back in the pool with our PJ's on and what's more to raise money for a local Charity. This year's charity is one extremely close to our hearts - Elsie's Rose. Elsie swam with us in Splashers at Hoburne Bashley with Lisa, the news of Elsie's story was of course heartbreaking to us all and sent ripples through the team - we knew we would want to do something for them in her name. The work the Gould family have done already to put in place this charity in Elsie's name is just so incredible. We can't wait to be one of their first group donations to support their incredible cause.
Please donate whatever you can - if you want to buy some raffle tickets they are £5 for a 'strip' of 5 - please put your child's full name in with the donation so we can contact you if your numbers come up!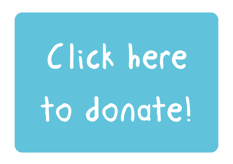 Here is a bit of information from Elsie's Rose ~ We're Annie and Ben Gould, we have two children Elsie and Jacob. Elsie was born 6th August 2020. And what an absolute whirlwind of a year we had. She was such a fire cracker, it was her way or no way!! She was the sassiest little girl, with attitude just like her mum and a trademark pout to go with it 😁. If we ever had to tell Elsie she was doing something she shouldn't, she would pull a sad face, come up and kiss you then turn right back around and go back to doing whatever she was doing! It was adorable and so hard to be cross with her.. she melted everyone's heart and is pure joy to everyone's lives! I found out I was pregnant with our son Jacob in July 2021, life was pretty damn good, we had everything and so much more, it was perfect!
August 14th 2021, was the day our lives changed forever. Ben was giving Elsie breakfast in the kitchen and she started having a fit, he shouted for me to help… I ran so fast hearing the panic in his voice and found Elsie seizing on the floor. I told Ben to call 999 while trying to use my degree in nursing to treat my little girl which is pretty much impossible, it all goes out the window when it's your child. She came round pretty quick on this occasion and started crying. I picked her up but still insisted the paramedics came... they took us to Poole hospital where she was checked over and we were sent on our way, discharging Elsie with BRUE (brief resolved unexplained episode). Fast forward a month, after more seizures, Elsie was diagnosed with epilepsy. On September 17th 2021 we were back in hospital with Elsie's seizure's, this time they were not resolving on their own and after a very unsettled night, I woke to my baby girl unresponsive. Following a CT scan they found that Elsie had a non-cancerous tumour on her brain which was causing the seizures. Five days later on the 22nd September 2021 our baby girls life support was turned off.. there are just no words.

We left the hospital the next day, not a clue how we were going to continue with life, not a clue how we were going to tell people, not a clue about the future! The only thing we knew was I had this tiny little baby in my belly, Elsie's brother, and we had to continue for them both… but the days were very dark and very hard!
We are very fortunate that I work for the NHS, that Ben is good with money and for our families, otherwise those first few months after losing Elsie would have been made a lot harder with financial worries.
So, Elsie's Rose wants to support parents with children on end-of-life care and the immediate months after a child passes away, to alleviate some of the pressures of day to day life as they spend time with their child and grieve. This support could be help paying the bills such as rent, mortgages, utilities, or food parcels and deliveries, counselling for parents or siblings. Our aim is to take some of the pressure off those parents and families in the darkest days they will ever experience as a parent. Grieving in itself is so exhausting, so we want to do this little gesture for parents like us in the name of our beautiful daughter Elsie.
So please, whether it's a pound or two… help us to help parents like us. We want to make a difference; we want Elsie to make a difference. She deserves the world and more to be recognised and to help families like ours.
THANK YOU! Love Ben, Annie, Elsie and Jacob Gould xxxx
I really hope you will get behind this charity pyjama week.  As always, we will be running our raffle which will feature some fantastic prizes from local businesses.  This year we're also offering 10 weeks worth of swimming lessons with us!  Anyone can buy tickets, not just Puddle Ducks customers, so please donate to our JustGiving Page and let us know if you'd like to purchase some.
If you would like to get your child sponsored for their Pyjama Week swim please download the sponsorship form HERE and get fundraising for this amazing cause... the child who raises the most money will get a prize from us and the chance to win something from HQ too!
Most of all, I really hope you have lots of fun and learn lots of useful skills.