It was wonderful to meet the lovely Sara, 
Poole Hospital Charity
's fundraising manager to celebrate our total for this year's Charity Pyjama Week fundraising for Radiotherapy Equipment for Dorset Cancer Center. Together we raised £1459.60 for vital life giving equipment. Thank you for all your wonderful donations, and for the fabulous local businesses who supported us this year donating raffle prizes!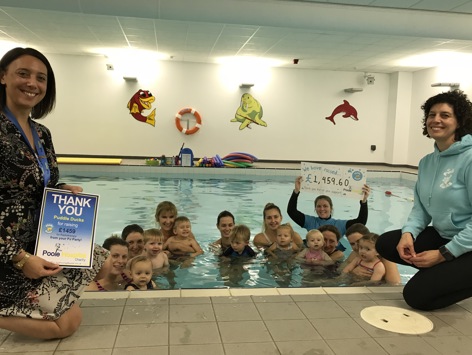 We are so blown away with your support this year, for a cause that is so close to my heart. Thank you to everyone who came and swam in their pyjamas, got sponsored by their friends and families and bought raffle tickets. 
We hope you all had the best week swimming in PJ's learning life saving skills and having lots of fun all whilst raising an incredible amount of money.