We wanted to keep you updated on how our 'Sponsored Child' is getting on in his Puddle Ducks Sessions so far...
Vici, Teddy's Mum sent in this lovely email...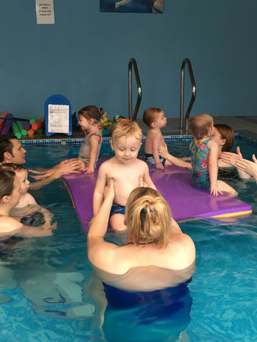 "Just wanted to drop you an email to thank Puddle Ducks once again. Both Teddy and I absolutely love the lessons with Jo at Avon house. She makes you feel so comfortable and everything is a lot of fun! In fact when the lesson was cancelled a couple of weeks ago Teddy was so upset we couldn't get him to leave the pool under his own steam. Teddy's confidence in the water is blooming.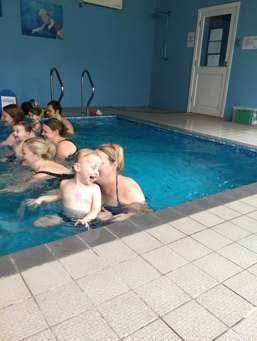 He never totally enjoyed a bath and we now cannot get him out. He has caught up to all the other girls and boys in his class and gives everything a go. He doesn't mind water on his face anymore and loves to jump in, so much so that we must have an extra jump as everyone else is climbing out at the end of the class. Teddy is confident enough to go under the water and loves to hold onto my back while I swim too. We sing the songs and do the actions all the time. Teddy enjoys teaching his older sister the rhymes and the actions too if we all go to the local swimming pool.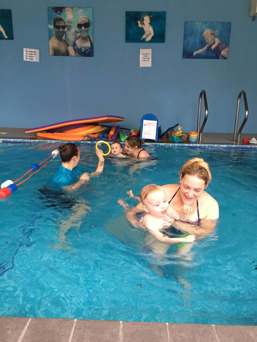 Over the last 6 weeks everyone has noticed a change in Teddy, the other mums along with Jo and Carole have all commented on how well he is doing and how fast he is picking everything up. Puddle Ducks is an amazing company!! We certainly are benefiting from the classes and we can't wait for the new term to start. The classes certainly are a lot of fun!"