Jasper! You have graduated from Puddle Ducks Swim Academy!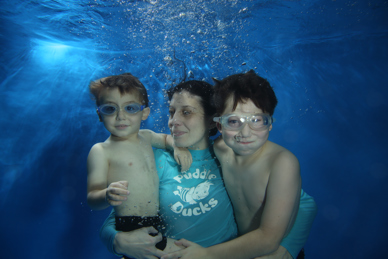 Jasper is Jane (our Franchisee's) youngest son and has been swimming at Puddle Ducks since he was a newborn - naturally! It's the end of an era for Jane, who after thoroughly catching the bug for baby swimming with her eldest, decided to leave her Marketing career and set up Puddle Ducks Dorset in 2008, as one of Puddle Ducks' first franchisees!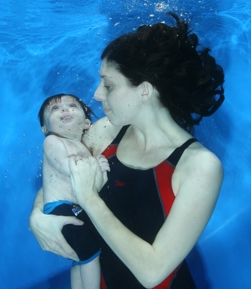 Jane said, "I first took Jasper swimming when he was just 3 weeks old wearing a teeny tiny wetsuit that he only wore once (I still have it and lend it out to any tiny Floaties)! I have absolutely treasured our time together as he has progressed through the programme, and I really can't believe after 10 years it has come to an end
. Jasper and I have got so much out of his lessons at Puddle Ducks. Being in water is instinctive and natural to him, holidays are amazing because we spend all our time in the water – whether it's paddleboarding, bodyboarding, going to water parks we have so much fun. He's gained so much knowledge about water safety from years' worth of pyjama parties.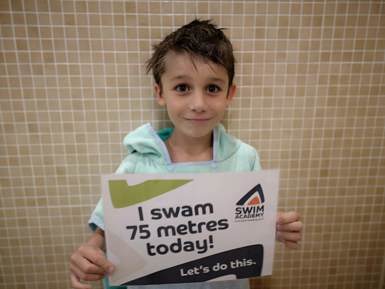 I'm really proud of his 3 core swimming strokes and know if he ever wants to swim for fitness when he gets older, he has an efficient stroke that will last for life. I'd like to say thank you to all his teachers over the years - he's had so many; Caroline, Kirsty, Anna, Michaela, Lydia! You've all been amazing! Overall, I'm just so proud of him, I cried the first time I watched this video as it brought back so many amazing memories. I hope you all get as much from our programme as I and my two sons have
"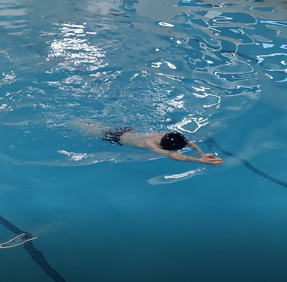 Lydia, Jasper's Swim Academy Teachers said, "I will really miss Jasper! He is the gentlest soul with the sweetest nature. Jasper has amazing attention to detail, every bit of feedback is taken on board and he gives it everything he's got each week. Like many others, Jasper really struggled with timing when swimming breaststroke however his persistence and eagerness to improve really helped him nail it and I'm proud of him for that. Enjoy your Sunday lie ins now Jasper!"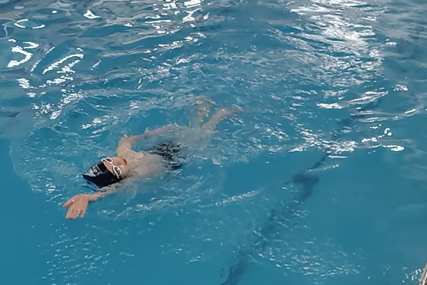 Anna, our Head of Teaching and one of Jasper's teachers said; "Jasper… where do I start? I remember teaching Jasper as a little baby in our Floaties class at the Wessex Hotel. I don't remember him ever being upset, he has always been so laid back and always smiling. Jasper is such a joy to teach, he listens to everything you say and always tries hard. I am so proud of the beautiful swimmer he has become. I just can't believe his Puddle Ducks journey has come to an end! I will miss you but luckily you can't get away from us that easily!
"