Lily! We can't believe it... you've Graduated!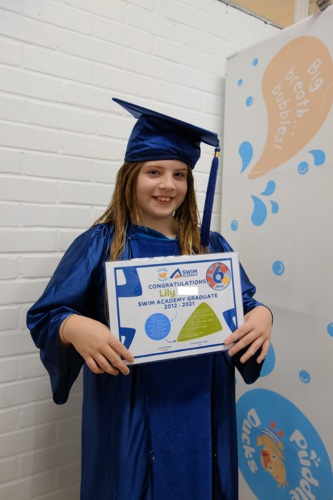 Wow! what a journey we've been on with you since 2012, when you were just a baby in our Floaties classes 👶 in our old Lodge Hill Pool (now Montacute School). You have been a part of Jane, Anna and Lydia's life for a long time and they are going to miss you terribly. I hope that you will carry on your swimming journey and always have a love for swimming, you are an incredible swimmer and we are all so proud of you.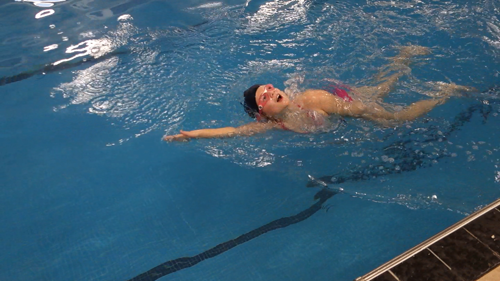 Lily's Mum Debbie wrote a lovely letter for us, here is a little from it ~
"What was lovely was that Anna remained Lily's swimming teacher, until Anna went on maternity leave, I will be forever grateful to Anna. I used to be in tears in the lessons when I went into the pool with Lily, because Lily would cling on so tightly to my swimming costume. The thing that was so nice about both Dairy Farm Pool and Portfield School was the friendships that were made. Particularly at Portfield School, sitting along the poolside with the other parents. Everyone was so encouraging when a child was trying to achieve their distance awards. At Portfield the whole class was moved up together on several occasions, so the children and parents really got to know each other well; Pip, Teddy, Rupert, Josh, James, Megan and Christina. The friendships extended to the children having playdates together and attending each other's birthday parties. Living close to the sea I wanted Lily to learn to swim, and whilst Lily has given up other hobbies I wouldn't let her give up swimming, even though she hated getting up early on a Sunday morning."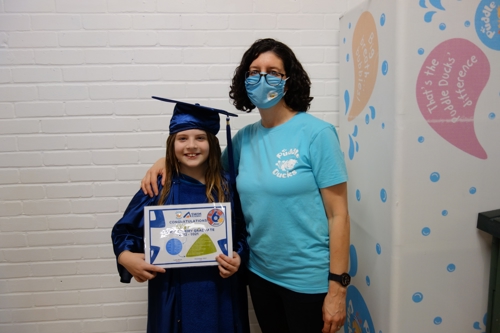 Anna our Senior Teacher and Lily's Teacher said ~
"I can't believe the time has come for Lily to graduate. I can still picture her in my class and just 1 year old. I have loved teaching Lily over the years and I am so proud of the beautiful swimmers she has become. I hope your love for the water and swimming continues and I wish you all the best for the future Lily!"