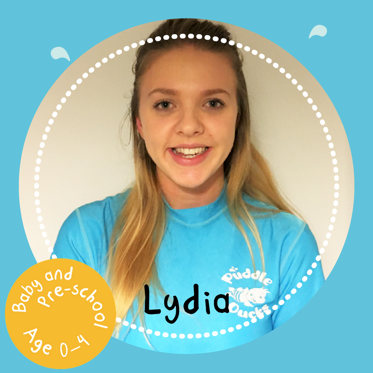 Our Winner of Teacher of the Term Summer 2017 is…. LYDIA!!
HUGE Congratulations to Lydia who joined our team a year ago and has thrown herself into teaching. She has worked so hard and has proved herself to be an extremely capable teacher – ensuring every child gets the best possible progression. This nomination proves even further how relatable she is, and I hope this will mean she goes on her maternity leave on a real high! 
The winning nomination was send in by Jo, Mum of one of our Splashers who swims at Avon House. She sent us a very touching nomination for Lydia.
"I'm not sure that she's aware of it, but Lydia has been instrumental in helping me deal with postnatal depression and anxiety. Her relaxed and friendly teaching style really enabled me to be calm (despite being terrified to start off with!) and swimming helped me bond with my little girl when I was really struggling. Having such a welcoming environment to bring her to each week has, I think, been playing a huge part in my recovery. I would very much recommend Lydia's lessons to anyone with a baby and want to thank her very much!" 
Our Independent Judge Emma from Families East Dorset said;
"I was so impressed by the number of entries submitted by Puddle Ducks' parents nominating their teacher as Teacher of the term. The amount of nominations speaks volumes about the great job all the teachers do, and their warm, supportive teaching style really comes across in the comments.
Picking a winner certainly wasn't easy as there were so many lovely comments to choose from about the teachers. However, for me, one nomination really stood out. The nomination from Jo really moved me, the fact that her Puddle Ducks teacher helped her come through such a difficult time, aiding her recovery and helping her bond with her daughter is simply amazing. This really goes way beyond what you would expect from a swimming class, and demonstrates the supportive, welcoming environment Puddle Ducks classes offer. "
We must say thank you to everyone who nominated their teachers, we have been very touched by each of the nominations and it really makes us feel proud of what we do each and every day. Also thank you to Emma from Families who was our independent judge this term - find out more about Families below.
---
About Families East Dorset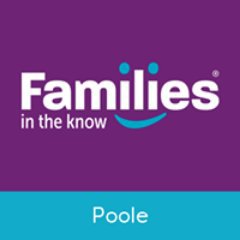 My name is Emma and I am a mum of two from Dorset. I have the lovely, (and busy!) job of managing Families Online Bournemouth and Families Online Poole. I have lived in Dorset my whole life, and am passionate about the beautiful area that we live in, and love being able to share the latest local information and events with you.
Families Online is brought to you by the team behind Emma's Diary, but is managed on a local level by mums like myself. This enables us to provide you with lots of valuable local knowledge and information.
On the Families East Dorset website, you will find the latest local information, including everything from school term dates to reviews of local attractions, fantastic tips (such as holiday swimming tips from the lovely people at Puddle Ducks Dorset), listings for local events, local childcare, clubs and classes, local businesses and much, much more!
The best bit is you can add to our site too by adding your own events, business listings and rating local services and places to go.
Follow Families on Facebook Poole and Bournemouth
Follow them on Twitter @FamiliesBournem @FamiliesPoole
Explore their website here
Here are some of our favourite nominations sent in by you for our teachers, that we just had to share!
Anna has been amazing teaching Ben to swim, she is firm but fair and this makes for an amazing teacher. Ben has not always enjoyed learning to swim but with Anna's help he has improved dramatically and now loves going every Sunday. She definitely does deserve to get this. Thank you, Hayley

(Hayley, Mum of Ben)

We have been swimming with Puddle Ducks for over a year and it is consistently one of the favourite activities I do with my son. Kirsty is smiley, welcoming and has built up a genuine rapport with Finn. She can always get a smile out of him during the lesson, even when he is having an off day. Kirsty makes our lessons relaxed, enjoyable and keeps us coming back.

Julia, Mum of Finn

Lisa always has a smile for everyone and could not be more approachable for advice and help. She's helped my 2 boys become such confident and happy swimmers and been there for us in and out of the pool. Even if it isn't swimming related!! I cannot recommend her highly enough!!

Luisa, Mum of Nate

Jo has a great big smile on her face every time we see her. She praises the children every time they make good progress. She is so friendly and really makes our puddle duck lessons .. I couldn't imagine having a better teacher. Jo definitely should win the award 🥇 ⭐️

Steph, Mum of Victoria

Lydia has settled in so well into teaching at puddle ducks and has got to know my child well in terms of how to flex her teaching approach depending on his mood when starting the lesson.
If Jude isn't really up for a swimming lesson and isn't keen to get in the water and join in, Lydia will turn his mood around within 2 minutes of the lesson starting. It's great to see another great teacher join the team!

Laura

Sam has changed classes recently and moved to the beginners' academy. The poor little mite had a massive case of the wobbles, and balled his eyes out when going anywhere near the pool. So i sat cuddling him on the side trying to get him back in, I failed and we sat and watched the rest of the lesson on the side. Next week tears and of bottom lip trembles but Sam got back in with the help of Anna, whilst we hid so not to distract him. Every week Sam has got more confident and that is thanks to Anna and Kelly. Last week was PJ week and we sat and watched Sam who turned to us with a beaming smile, for us it's a little thing but for him it is a massive accomplishment. So thank you Anna and Kelly for all your support, care and dedication xx

Cheney, Mum of Sam

Kirsty has a natural instinct in the way she teaches. She knows when Jessica just needs some gentle encouragement or when she is having an 'off day'. This instinct is something that can't be taught and I am sure is why Jessica loves swimming so much. She is allowed to develop at her own speed and classes are fun without pressure.

Thanks to Kirsty I was able to continue swimming with Jessica almost up until the due date of her little sister. She was great at spotting when I might need some help but without making it a big deal for Jessica. Now her Dad has taken over swimming lessons he is equally impressed with Kirsty.

We recently returned from a family holiday, Jessica loved being in the water and spent hours going down the waterslides, practicing her lion claws and teaching her little sister to kick and splash.

Rachel and Bill & Jessica

My girls love Anna. She is more than just a swimming teacher to them. Larna especially enjoys sharing exciting news with her whether it's about her winning a race at sports day or a party she went to on the weekend and Anna has always got time to listen to her. Daisy really looks forward to seeing Anna each week and has been a bit disappointed when someone else is in the pool to teach her. She thoroughly trusts Anna and is always happy to go with her to demonstrate to the other children. Our swimming sessions with Anna are not only my girls favourite time of the week but mine as well :-)

Louise, Larna and Daisy

Lydia is brilliant she makes Ellie's lessons fun and exciting she enjoys splish splash every week with Lydia and the confidence she brings is amazing. Thank you for being so great Lydia xx

Kelly, Mum of Ellie

Because Lisa... you are just awesome!! You have allowed Luella to grow as a swimmer at her own pace and supported me when I thought we were all going backwards. She adores your classes and I'm so happy she is coming on so well! Super proud mama! Can't wait for Little Dippers soon!

Sophie, Mum of Luella

I have two boys in classes (kickers/little dippers) one after the other. Unlike others who may vote because they have had frightened children progress my two love the water. Kirsty spends just as much time with us as those with tentative swimmers and is always ready to offer suggestions on how to progress both the boys. She has helped Owen use his arms more and kick stronger when doing all the exercises and got him to stay on the woggle (no mean feat considering he thinks he needs no help)! For Ethan the fun atmosphere always makes him enjoy the lesson. As for me, I know Kirsty will make sure I'm teaching the boys the right and safe way to learn to swim. Thanks Kirsty for your guidance, we will miss you when we have to move classes next term.

Louise, Mum of Owen and Ethan

Jessica lights up in her swim classes with Anna, jumping off the float, aeroplanes and bubbles are firm favourites. She's becoming more and more confident in the water and it's great she can have so much fun while learning, thanks Anna :)

Nancy, Mum of Jessica

She bonds with the kids like no other. She has a special way of interacting with them that gets the most out of every lesson. She makes them feel special and their swimming has come on in leaps and bounds due to Anna. I think she has a soft spot for them too 😍

Claire, Kobe and Jude MacLellan

Being a first time mum, but understanding getting baby used to water is important i underestimated how hard it was actually going to be.
Kirsty made every lesson so calming and reassuring throughout making sure each week every child takes a next step! I can only say that I am one very happy mummy!!

Edison Podesta's mum

Lydia has settled in so well into teaching at puddle ducks and has got to know my child well in terms of how to flex her teaching approach depending on his mood when starting the lesson.
If Jude isn't really up for a swimming lesson and isn't keen to get in the water and join in, Lydia will turn his mood around within 2 minutes of the lesson starting. It's great to see another great teacher join the team

Laura King

Anna is such an amazing teacher my son keeps asking for her when I mention any kind of water activity. She is calm and patient and with my head strong son that is perfect.
Good Luck Anna

Kathleen Arden & Adam