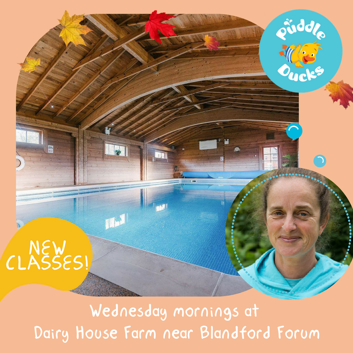 🐥 🎉We have some new Classes for 2017!🐥 🎉
Due to demand, we are going to be adding another day swimming at Dairy House Farm Pool in Woolland (near Blandford) on Wednesday Mornings from November for babies and children from birth - 4 years.
We are so excited to have another set of Blandford classes for you, with the lovely Pasquale. 
For more information or to book, call Natalie on (01202) 674676 or email dorset@puddleducks.com.
We hope to see you soon!