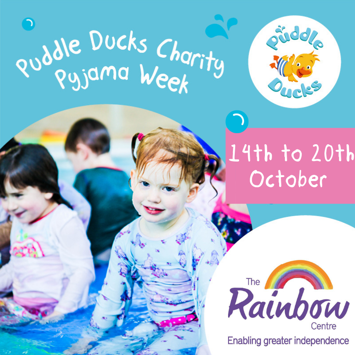 Personal survival and water safety are at the very heart of our swimming lessons, especially during our Pyjama Weeks!!
Three times a year we hold a Pyjama Week, where all our swimmers attend lessons in their pyjamas and learn vital lifesaving and personal survival skills. Our Charity Pyjama Week starts with a splash on Monday 14th October where all our swimmers also help to raise money for some fantastic local charities. (For our Thursday Victorian Barn customers your PJ Week will fall on Thursday 24th October!)
We can't wait to welcome all our swimmers to participate in the PJs for one week only! But why are we getting ready for bed, rather than getting ready to swim?
Why wear Pyjamas?
Wearing pyjamas during swimming lessons is about more than just having fun. Most accidents will happen while your child is fully clothed, so Pyjama Week will give a great indication of what this will feel like. It will help them realise that they will feel heavier but they will still be able to do the important life-saving manoeuvres like kicking to the surface and reaching for the side.
Who are we supporting?


Our Charity this year was chosen by our followers on Facebook, The Rainbow Centre. The Fareham-based charity supports children with Cerebral Palsy and adults with MS, Parkinson's, head injury and those recovering from a stroke. We think that what an individual can do is far more important than what they can't do. The Rainbow Centre was created by a small group of parents looking to provide the best help and support they could for their children with Cerebral Palsy. That search led to finding Conductive Education, a system of learning based on the simple concept of human potential that everyone has the capability to learn and develop, irrespective of their starting point. This is the Rainbow Centre's DNA.
Those with a disability are often assessed for what they can't do, as opposed to their potential – for what they can do.
Our Conductors are highly trained to observe this potential in a person, to nurture their development, and to devise a structured programme to enable success. Conductive Education takes a holistic approach to helping both children and adults achieve their maximum potential, regardless of their starting point. It is this positive and inclusive attitude that is at the heart of making the Rainbow Centre a special place.
The Rainbow Centre depends upon the generosity of the local community to provide the majority of the £65,000 a month running costs. Our support comes in a variety of forms including one-off donations, balls, challenge events, corporate donations and funding from private trusts.
To find out more about The Rainbow Centre and how you can support us please do get in contact by emailing
enquiries@rainbowcentre.org
You can also visit our website
www.rainbowcentre.org
How can we raise money?
Sponsorship Forms ~ You can download your sponsorship form HERE. Then just ask your lovely family and friends to support this pyjama week and your pyjama week life-saving lesson! This really helps to boost our total so please do get sponsored! Every penny counts! Here's a fab photo of our prize fundraiser Bethany last year!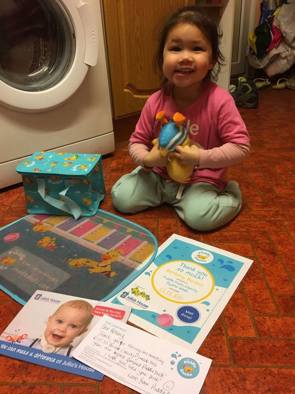 Raffle Tickets ~ Our Raffle is BACK this year with a bang! Lots of amazing prizes to be won from local businesses and of course us! You can purchase your raffle tickets during PJ Week at poolside, ask your teacher for more details!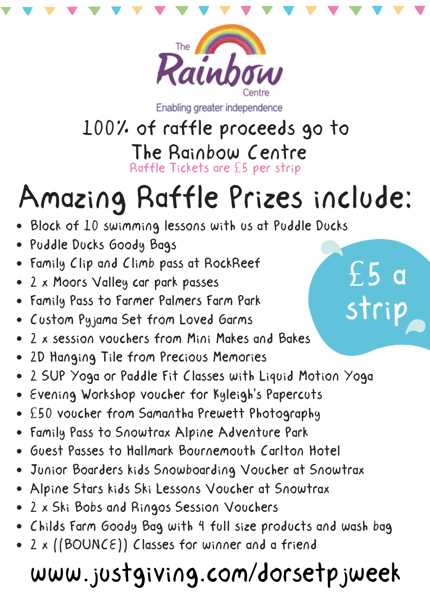 Bring your favourite Pyjamas and be prepared to make a big splash to support this amazing cause. We can't wait for the fun to begin!