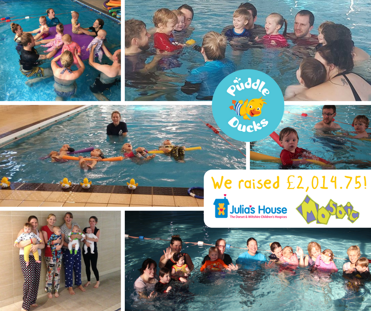 Together we have raised £2,014.75 for the wonderful Julia's House Children's Hospice & Mosaic - Supporting Bereaved Children! WOW!! We are so blown away with your support this year, our biggest PJ Week total to date! Thank you to everyone who came and swam in their pyjamas, got sponsored by their friends and families and bought raffle tickets. Winners have been announced on our Facebook Page!
We hope you all had the best week swimming in PJ's learning life saving skills and having lots of fun all whilst raising an incredible amount of money for the two brilliant charities that you chose!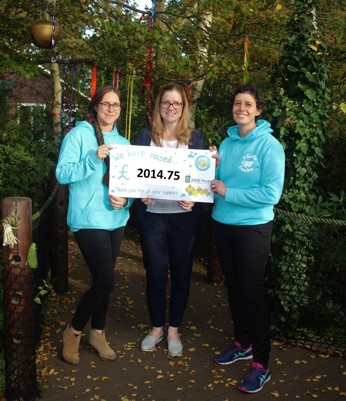 We went to the Julia's House Hospice open day yesterday, and it was just so incredibly inspiring and heartwarming to see where all of our donations are going. Our donations will really make a huge difference to those children and young adults who really need it, who are being supported each day by the lovely caregivers, nurses and friends at both Julia's House and Mosaic.
A BIG special thank you goes to our Puddle Ducks who got sponsored for this year's Charity Pyjama Week! We have have made you each a special certificate to say thank you, together you raised an extra £518.40 for Julia's House and Mosaic.
Our biggest fundraiser was Bethany who raised an awesome £135.50!