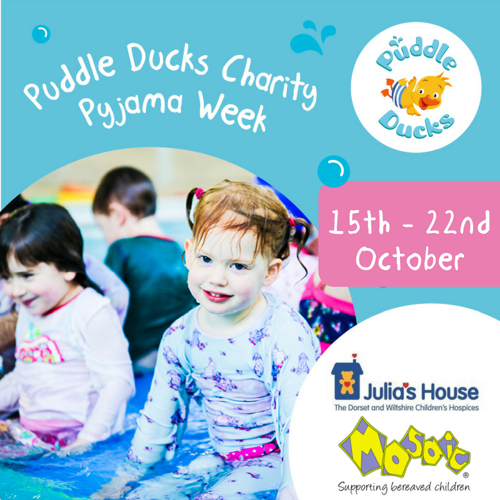 We have our Charity PJ Week fast approaching and we are soooo excited!! This year we needed YOUR help! We needed you to vote for who you would like us to support this year. We loved all of our chosen charities and we love to support local causes as we have in the past years (last year raising £1,800 for Stanley's Hydro House). 
With an INCREDIBLE 141 votes counted for our Charity of the year for our Charity PJ Week this year we have collectively voted for BOTH Mosaic - Supporting Bereaved Children and Julia's House children's hospice - the votes were so close throughout we decided to support both this year 50:50!
Julia's House children's hospice - Julia's House is not a typical children's hospice. They provide practical and emotional support for families caring for a child with a life-limiting or life-threatening condition, providing frequent and regular support in their own homes, in the community or at their hospices in Whiltshire and Corfe Mullen.
Mosaic - Supporting Bereaved Children - Mosaic is a Dorset wide charity offering a pathway of support to bereaved children, young people and their families. We also work with young people who are facing the death of a loved one. Mosaic provides individual, family and group support. Every child has the opportunity to attend our residential weekend programme where they can meet others and share their experiences.
Keep your eyes peeled for more info on the PJ Week and how your little ones can help us raise as much money as possible for these important causes all while learning about life saving skills and have lots of FUN!