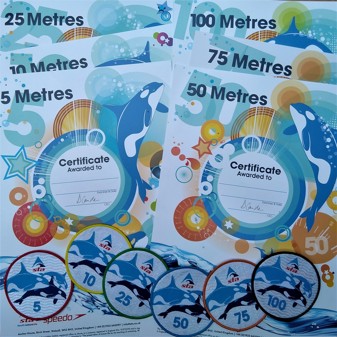 From January 2020, if your child achieves a distance award, you will no longer need to visit the Puddle Ducks Shop to purchase their badge and certificate.
Instead our teachers will aim to give them to you at their class, the following week. There won't be any charge for these.
Please note this is a change which applies in Puddle Ducks Gloucestershire only and applies to Distance Awards achieved in classes from 5 January 2020.
If you wish to receive your child's badges and certificates for completing a class level eg Floaties, Splashers, Kickers, Little Dippers, Dippers, Dabblers ... Swim Academy Level 1, 2,3 etc then you will still need to purchase these through the Puddle Ducks Shop in the normal way.