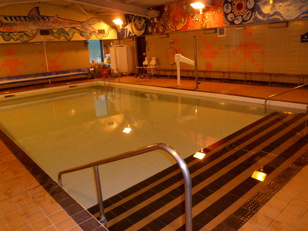 All you need to know – The Shrubberies School

The Shrubberies School, Oldends Lane, Stonehouse, GL10 2DG
You will find everything you need to know about Shrubberies School below – please read it very carefully.
If you would also like to read about what, as your chosen swim school, Puddle Ducks are doing to continue to keep you, your child and our team members safe, we have summarised all the steps here.
Parking There are parking spaces in the school car park
Essential information
Puddle Ducks have exclusive use of the pool during our lessons
Pool temperature here is 32 - 34 degrees.
The pool is 0.75m – sloping to a depth of 1.1m
There are no nappy bins at this venue so please take your nappies home with you
There is a poolside assistant at this venue
Attire
Baby and Pre-School: a well-fitting neoprene swim nappy must be worn with a disposable swim nappy or an environmentally friendly Nappy Wrap & Liner underneath, if your child is in Splashers, Kickers or not yet fully potty/toilet trained. We recommend one of our great value Baby Swimming Kits, which contain the swim lesson essentials at a fantastic price.
Our online shop stocks a fantastic kids swimwear collection plus super useful bags, towels, changing mats and much, much more!
Spectators
From September 2022, we can allow one spectator per swimmer. We unfortunately are still unable to accommodate siblings due to space. 
Swimmers will be called poolside to shower and once this process is completed spectators will be invited in to watch the class. 
Arrival Time
Please do not arrive any earlier than 10 minutes before your lesson starts (we would ask you wait in the car until this time). This should give you enough time to get poolside and prevents lots of people from waiting around unnecessarily.
Entering the building
The pool building can be found to the left of the school. Our A-frame will be outside. Follow the path past the frame and into the building. Please santitise your hands upon entry. 
Face coverings are currently optional, however we are asking customers to ensure they have a face covering with them should they be required.  The poolside assistant will meet you in the lobby and mark you off on the register.
Arriving swim ready
You and your child should arrive swim-ready at the venue i.e. with your swimming costume/trunks/swim nappy on underneath your clothes. Changing rooms will only be available after your lesson to dry off before leaving the building.
We appreciate that those children still in nappies might need a nappy change just before their lessons. Ideally this can be done in the car before entering the building but if not, please take a change mat into the lobby with you and make sure you have nappy bags and another bag in which to put the nappy bag to ensure there is no waste left behind.
Shoes and all outer clothes will be removed in the lobby area so please bring only the essentials (keeping valuables to a minimum) and one bag to put everything in as this will be left poolside during the class.
Entering the pool area
You will enter poolside when called through by the poolside assistant via the corridor to the right.  Please wait poolside until the teacher indicates it is time for you to enter the pool.  We advise that you all bring a change mat that can be rolled up and placed in your bag, especially those of you who have little ones who would normally use a change table or a bench.
As stated above, any spectators must wait in the lobby until all swimmers have showered ready for the class.
Leaving the building
Exit the changing rooms through the doors leading back to the lobby and make your way out of the building through the same door you came in through.
You can find lots of additional useful information about attending our swim classes on our FAQs page.