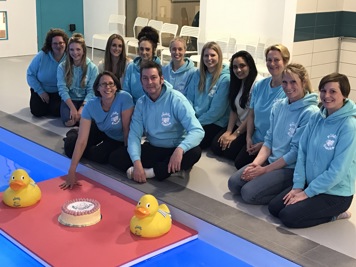 Happy 1st Birthday to Aqua Nurture!
A year on and it's still so exciting to see how well the new pool at Aqua Nurture (and brand new HQ for Puddle Ducks Greater Manchester) has been received by our customers and the local community. The last 12 months since we opened has been a whirlwind but a great success, all of which wouldn't have been possible without every single one of our customers who has supported our journey so far.
Thanks also to all our customers, old and new for all their help in making Aqua Nurture such a great place to be. Here's to the next 12 months!!