Puddle Ducks Greater Manchester, baby and children swimming school held a Family Fun Day on Saturday 18th May at their Aqua Nurture pool in Gee Cross, raising over £500 for Reuben's Retreat Mission 123.
The Family Fun Day was a great success, with lots of visitors who came along to enjoy the fun and join in the activities. A highlight of the day was the sight of two mascots, Puddle the Duck and Reu the rainbow gnu from Reuben's Retreat, taking part in a 60 second star jump challenge.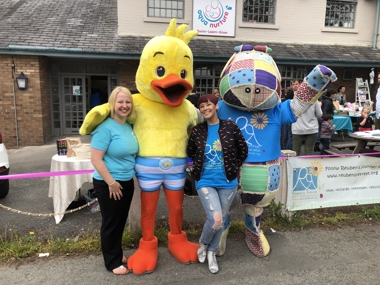 There was also a raffle with wonderful prizes donated by local clubs, associations and businesses, a tombola, games, stalls, sing-alongs, as well as refreshments, and of course their very own Puddle Ducks 'hook the duck'!
Local charity, Reuben's Retreat, provides support for families who have lost a child. It is a home-from-home for children with life-limiting, life-threatening illnesses to spend time with their family, to relax and recharge. Mission 123 is a challenge set by the charity to turn £23 into as much money as possible within a four month period.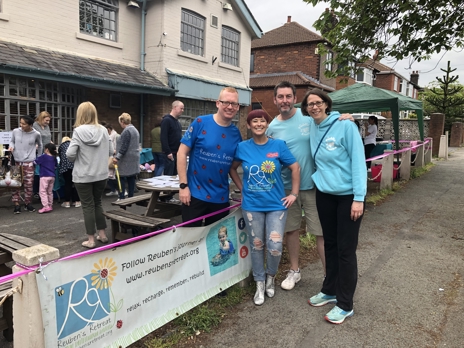 Suzanne Horton, co-owner Puddle Ducks Greater Manchester, commented on the Family Fun Day, she said: "We are really pleased to be able to support the team from Reuben's Retreat by helping their Mission 123 raise much needed funds at our Family Fun Day. We really enjoyed welcoming everybody on Saturday to join in the fun, win some prizes and help us to raise as much money as we could for this wonderful charity.
"All our partners and friends have already been so generous in donating super prizes for our raffle or by giving their time to come and help us. A big thank you to Lindsay and Reu from Reuben's Retreat who came to meet everyone and help us to raise over £500!  
"The charity is so incredibly important to the local area and matches our ethos and the values of our team, who want to provide opportunities for all families to learn, swim and grow."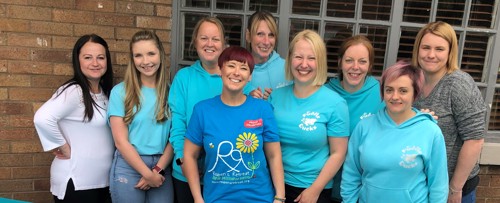 If you would like to find out more about starting your swimming journey with Puddle Ducks Greater Manchester, please give us a call on 0161 883 0222.