We are delighted to be participating in this year's Gee Cross Christmas Tree Festival at Hyde Chapel.
Our Puddle Ducks tree will be one of over 30 trees on display by local community groups from Friday 14th December until Sunday 16th. We are super excited that this year our tree has been decorated with beautiful baubles designed by our very own little Puddle Ducks swimmers.
We would like to say a huge thank you to all our little swimmers who sent us their beautiful bauble designs. Our elves have now transformed them into lovely Christmas baubles and hung them on our Puddle Ducks tree for all to see!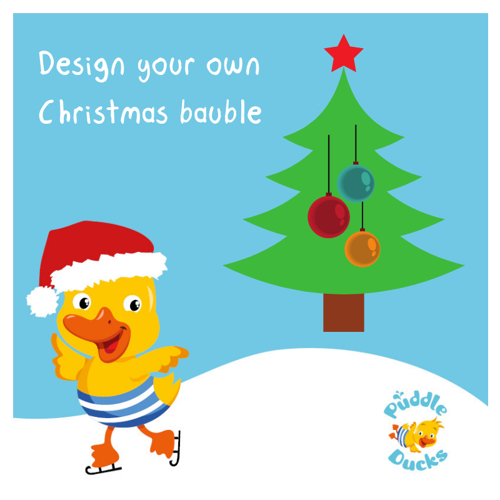 If you would like to go and visit the festival, see our lovely tree and vote for your favourite 😉 There are special times over the weekend when the Chapel will be open to visitors:
🎄3pm - 4.30pm on Friday 14th December
🎄10am - 4pm on Saturday 15th December
🎄1pm - 4pm on Sunday 16th December
The festival will cumulate in the Nativity service to be held at Hyde Chapel on Sunday 16th at 6.30pm which will feature a live donkey!