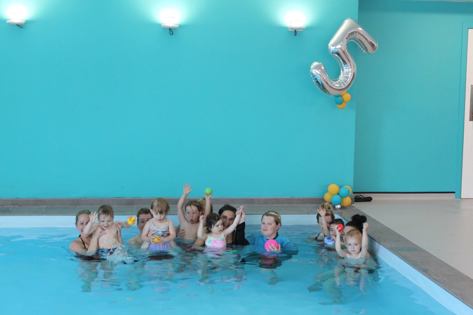 July 4th marked our 5th Birthday. Its hard to believe that Suzanne started Puddle Ducks Greater Manchester 5 years ago with just 33 customers and today we have our very own HQ at our fab hydro pool Aqua Nurture with a loyal and ever-expanding group of fab swimmers!  
We had a fantastic week of celebrations with lots of balloons, cake and flags!  It was the perfect opportunity to celebrate the loyalty of our longest standing customer Ayana who has been swimming with us since the very start and has achieved so many awards in the pool during her Puddle Ducks Journey.
Thanks to all our lovely customers for being great sports and joining in the party spirit and here's to the next 5 years!