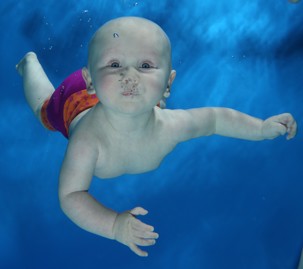 Our next underwater photoshoot is on Sunday 30th October at Swinton Primary school and we still have places available!
Priced at £40.00 for the session, the underwater photo shoot is a great way to capture a memory of your child's early swimming experience.
"It's the the highlight of the year for many parents," says franchise owner Jo Gribben. "You're in great hands with Colex Photography too who are experts at capturing beautiful portraits of your little ones."
For child protection reasons we don't allow photographs to be taken during our classes and spectators aren't allowed to bring cameras or use mobile phones during our swimming lessons. Our underwater photo shoots provide a wonderful opportunity to capture the bubbles, smiles and splashes forever.
If you would like to book a place email eastlancs@puddleducks.com or call 01257 262 622