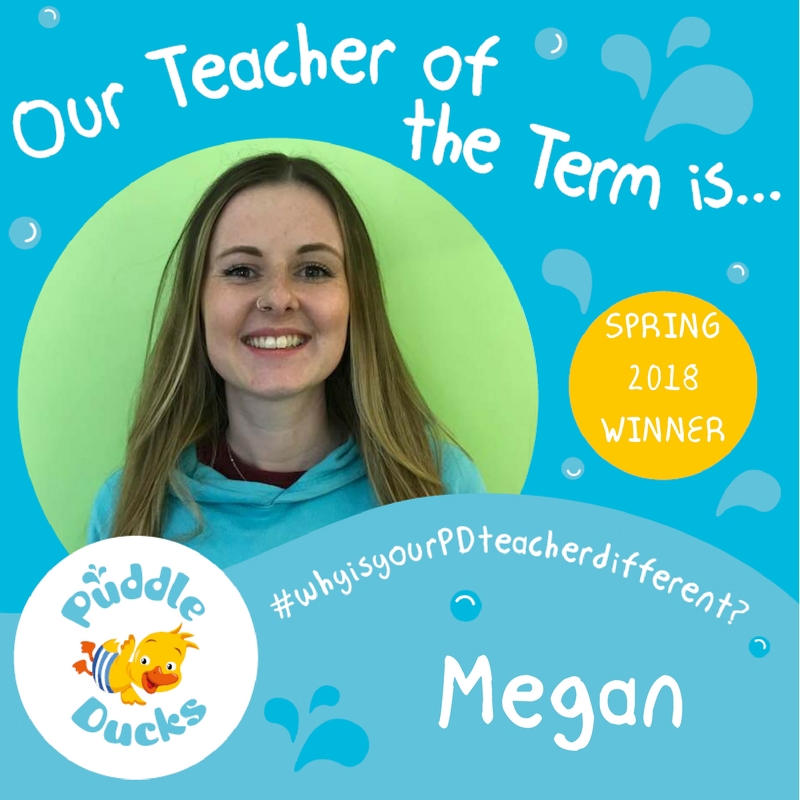 We are pleased to announce that Megan has been awarded Teacher of the Term Spring 2018. The winning nomination came from Matt Vickers on behalf of his son Luke who said: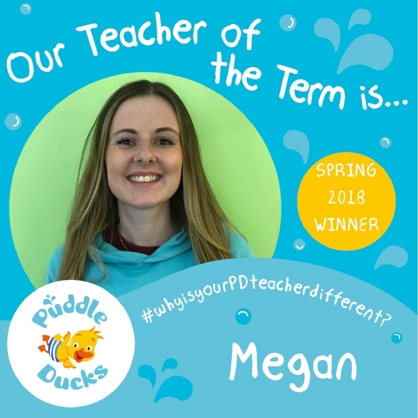 "Megan is my Teacher of the Term. She has helped develop me through thick and thin, and no matter how I've behaved during her lesson, she always has a massive smile on her face and a positive attitude. I love her to bits and
Megan seems to enjoy me being in her lessons. I have no fear whatsoever, and I will do whatever Megan asks (except swimming on my back).
"I now recognise Megan at swimming, and shout Megan with great excitement. Without finding a teacher like Megan, I'm not sure that I would have continued with lessons, as when I 'hit a wall' and showed little interest in being in the pool, Megan adapted what she was doing to include me and bring me back into the lesson.
"Luke has been with PuddleDucks since he was 5 weeks old, and as Megan has been our favourite teacher by far."
Well done Megan we are all so proud of you, this award is very well deserved!