Puddle Ducks Lancashire is celebrating the success of one of its pool side assistants.
Arran Bostock, 18 from Turton in Bolton, is an incredible swimmer and following a national competition, was awarded Bronze in the men's 18 and over 100m backstroke.
Competing at the British Summer Swimming Championships in Sheffield, Arran also achieved a lifetime best in the 200m backstroke heat.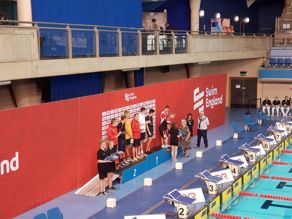 **Arran receiving his Bronze medal
Arran says: "I have been swimming as long as I can remember but I have been taking part in competitive swimming for eight years now."
The rising swimming star, trains at Pioneer 79 Swimming Club in Accrington for a gruelling 14 hours a week as well as a rigorous training schedule to keep him up to par for national competitions.
Jo Gribben, owner at Puddle Ducks Lancashire said: "Arran is a brilliant role model to the children who swim with us week in week out and is living proof of what can be achieved when you're dedicated to a sport.
"We're all so proud of his achievements and we feel so lucky to have him as part of the Puddle Ducks team."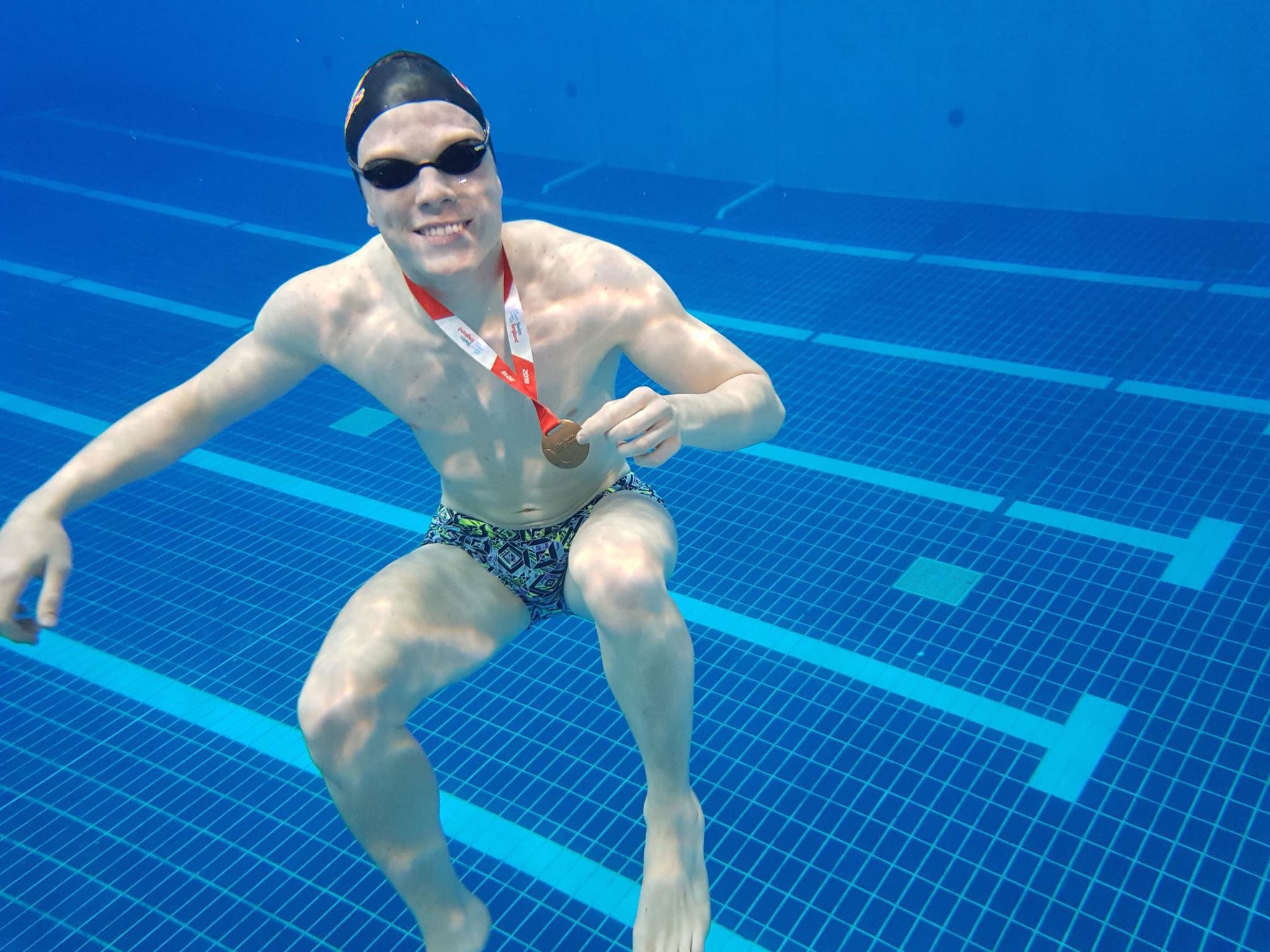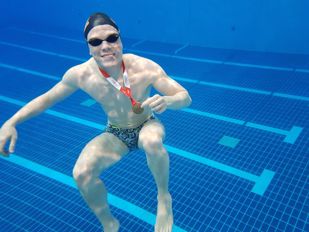 Unfortunately, Arran is too old to have been a Puddle Duck himself but loves seeing the children progress every week.
"I think learning to swim is so important because it's a life skill that, in the worst situation, could result in life or death. It is scary and hard at first but it doesn't take long before you find confidence in the water and once you are able to swim, it will stay with you for the rest of your life."
To get to where he is today, Arran has had to prove his dedication to the sport. His life is not like any other young adult's and he has had to make a lot of sacrifices, including time with friends, yet he remains focused on his ultimate goals.
He adds: "Of course, every young person who competes in sport at a high level has the ultimate aspiration to compete at The Olympic Games or to represent their country in some form. My main aspiration is to be able to say I've been successful and that I've enjoyed my swimming career and right now, my main goal is to continue progressing and make it to an international level."
Well done Arran everyone at Puddle Ducks Lancashire is rooting for you!