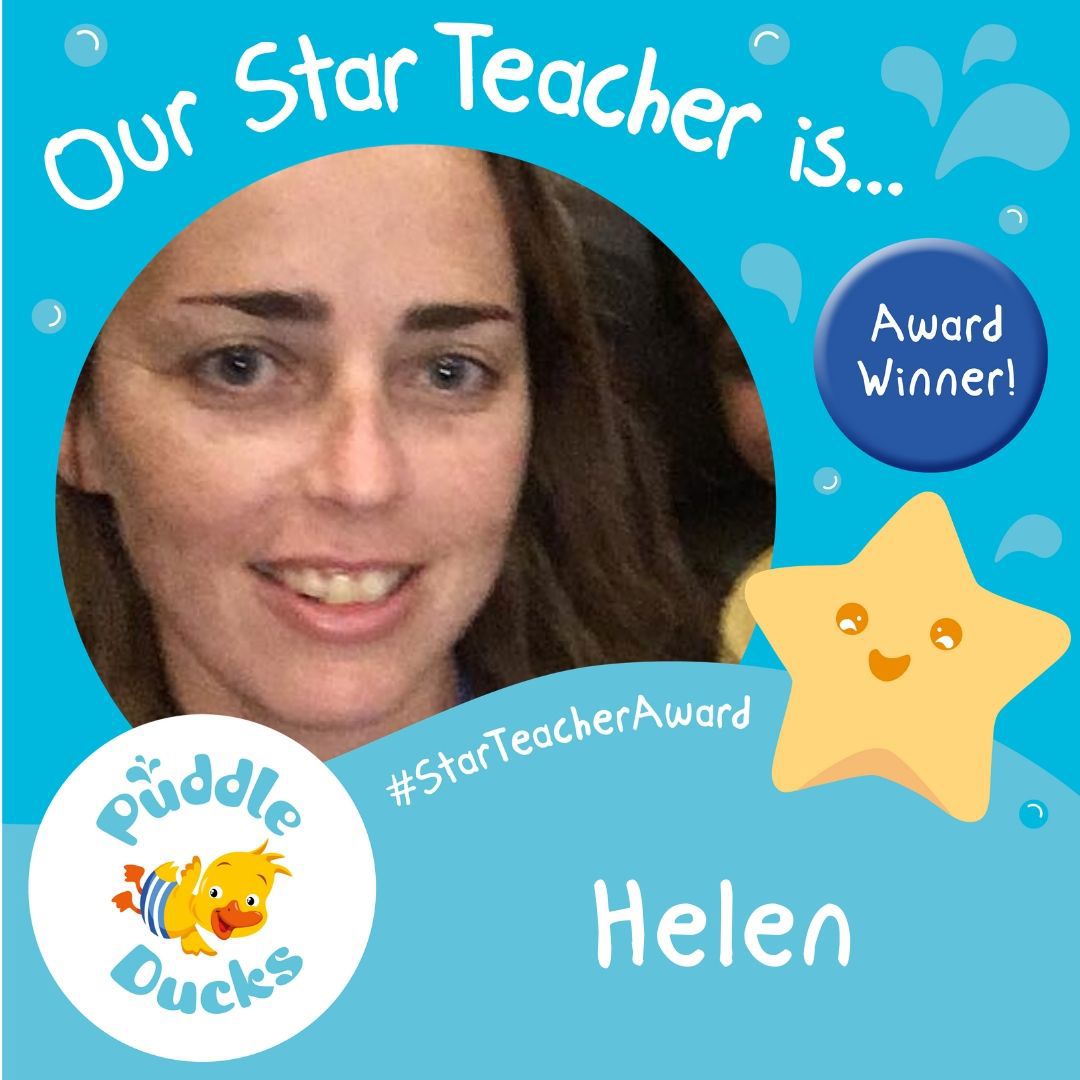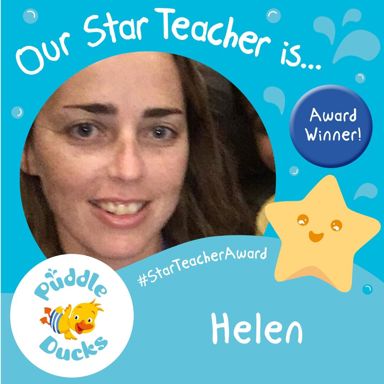 Our brilliant senior teacher, Helen has been recognised, yet again, for her incredible teaching skills. Following several amazing nominations, a winning nomination was picked.
It was Dawn, mum to Evie who submitted the winning nomination. She said:
"My family and I nominate Helen from Millwood.
"Our daughter has been with Helen from the start (getting on for about 19months), we have been to various other Puddle Ducks venues on courtesy classes and with various other teachers.
"Helen has always stood out from the crowd to us and the difference in our daughter when Helen's not present is very clear (even if she does sometimes like to do her own thing or disrupt the lesson plan).
"I've said it plenty before but I don't mind saying again, Helen is quick to build relationships with both child & parents, shes calming, welcoming and makes the lessons enjoyable for both.
"I've witnessed her deal with issues quickly and efficiently making no fuss not just with us personally but others families too. She certainly knows her stuff!"
The Star Teacher part of what we do at Puddle Ducks is a really important and happy time for our teachers. Receiving positive feedback is a real boost and reinforces why it's the best job in the world.
Helen said: "It's lovely to be recognised in this way. Teaching little ones to swim is a joy and to hear that we have made a difference really means a lot."