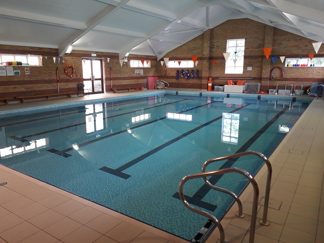 All you need to know – The Priory Witham Academy
De Wint Avenue, Lincoln, LN6 7DT
We can't wait to welcome you to Swim Academy at The Priory Witham Academy – in the meantime, here's some information that we hope you find useful. Have a splashtastic time!
Location: The priory Witham Academy
The pool is in a separate building behind the main school buildings within the academy campus.
Exclusivity: Puddle Ducks have exclusive use of the pool.
Changing rooms: There are two large changing areas with direct access to the pool.
Pool temperature: 31°C
Poolside assistant: There is a Swim academy poolside assistant.
Depth: 1.2m Throughout
Parking: There is plenty of parking in front of the building.
Spectators: Spectators may watch from poolside, please note no outdoor shoes are permitted in the pool hall.
Showers: As the showers are poolside, no shampoos or shower gels may be used.
Essential Information:
On arrival please check in with the poolside assistant. If the door is closed please knock.
Please do not come onto poolside any sooner than 5 minutes before your class to avoid congestion on the poolside
Please do not enter the pool unless told to do so by your teacher. 
Strictly no eating or smoking on the premises
All Swim Academy children must wear swim hats in the pool. You can find these plus our range of goggles and other swim accessories here
You can find lots more useful information about attending our swim classes on our FAQs page
If you need to contact us, here's your local office details
Contact us on 01949 831322
Email our team on lincolnshire@puddleducks.com
Visit www.puddleducks.com/lincolnshire