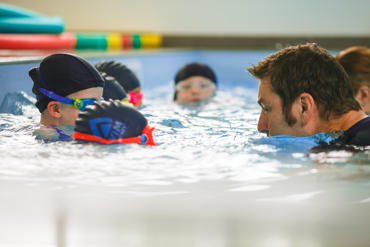 Children of all abilities love the Puddle Ducks Swim Academy!   
Suitable for primary-school aged children between 4 and 10 years old, our Swim Academy lessons teach a natural and smooth swimming style, starting with simple skills that we build on along with your child's physical ability and confidence. This is balanced with fun activities to develop skills including life-saving, floating and surface-diving. Find out more on our national Swim Academy page here.
Children are grouped by ability, not ages, starting from Level 1 and progressing through to Level 6. If you are unsure which level would be most suitable for your child, please feel free to email our friendly team [email protected] or call us on 01949 831322.
To browse our venues and class times, click here. We can't wait to welcome you!
Thank you for submitting your form, we'll be in touch shortly!
What our customers think


<!–START OF TRUSTist REVIEWer CODE – DO NOT CHANGE–><!–END OF TRUSTist REVIEWer CODE–>