15 years ago our founders Jo and Tracy met at antenatal classes and quickly struck up a friendship, spotting a gap in the market for high quality swimming lessons. After much planning, research and training, Puddle Ducks was launched in Mid Cheshire.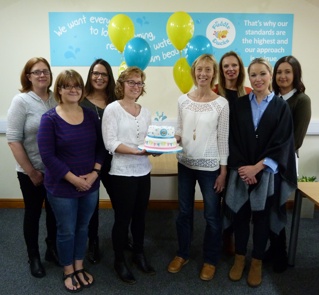 Today we teach nearly 20,000 babies, toddlers and children to swim every week, with another 34 franchises providing lessons in England, Scotland and Wales. Jo and Tracy's original ethos has never been lost and is reflected in our Mission Statement:
"We want every child to love swimming, respect the water and swim beautifully. That's why our standards are the highest and our approach is unique."
Here's to the next 15 years!