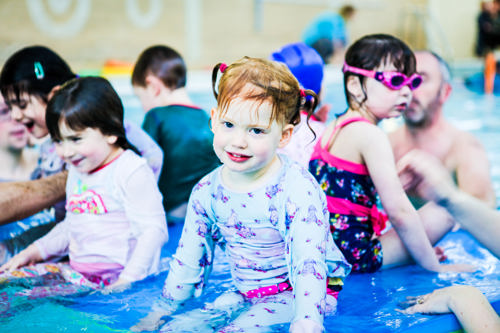 Puddle Ducks Charity Pyjama Week is coming very soon (16th - 22nd October) - and we're collecting sponsorship! 
We'll be teaching invaluable personal survival skills and raising money for both Royal Manchester Children's Hospital and Nell's Garden of Memories - all while having fun!

What our Pyjama Week teaches:
If accidents happen, often it's when fully clothed. We strongly believe it's our duty to ensure that our swimmers know what it feels like to be in water while wearing clothes
Even just this short experience will help them to realise that even though they feel heavier, they can still do those all-important reactions of kicking to the surface, turning and reaching for the side
We do all of this while making sure your child has lots of fun!
Raising money for a great cause...
We are raising money for two local charities, incredibly close to our hearts. We have decided to raise funds for both the Paediatric Critical Care Unit for Royal Manchester Children's Hospital and the Garden of Memories, in loving memory of Nell Jones and other victims of the Manchester Arena attack.
Local girls Freya Lewis and Nell Jones went off to enjoy a concert together on 22nd May. The devastating attack took Nell's life and left Freya in a critical condition. She received world class care in the hands of Royal Manchester Children's Hospital and we are delighted to say she is now back at school, although her treatment is ongoing.
We would love everyone to get behind this incredibly worthy cause - I think the events of that day shook us all. Your involvement is SO important. We'd love all of our swimmers to download our sponsorship form ASAP and take it with you wherever you go, to raise as much as you possibly can. If you don't swim with us but would love to donate, you can do this via our justgiving page here. We know both families will be eternally grateful for all your efforts and donations. 
For our Puddle Ducks, here's a reminder of what to do:
We'd love your child to collect sponsorship for completing a personal survival lesson plan in their pyjamas - please download a sponsorship form here
We will ask for voluntary donations of £2 per child to come to class in pyjamas (collected at the pool)
The child who raises the most money wins a prize from Puddle Ducks Head Office!
How to donate the money you raise:
1.    Go to our Just Giving Page here 
2.    Click on the Donate button
3.    Put in the value of the donation/sponsorship money raised
4.    Add a message
5.    In the "Name" box, please enter the name of the child
6.    Follow the payment instructions on screen to complete the donation
Of course you can give your Teacher or Poolside Assistant any money raised too.
And here's a little reminder for our customers of what to wear for Pyjama Week:
Floaties, Splashers & Kickers: sleepsuits or short or long sleeved pyjamas. Don't forget to wear your usual double swim nappies underneath
Little Dippers & Dippers: short or long sleeved pyjamas. Don't forget to wear your usual double swim nappies underneath or swimwear if potty trained
Dabblers: short sleeved pyjamas
All parents/carers involved in pre-school lessons should wear pyjamas.
Swim Academy Levels 1 - 4: short sleeved pyjamas
Swim Academy Levels 5 - 6: T-shirt and shorts or pyjamas
We thank you in advance for all your support during our fundraising week.
Puddle Ducks Mid Cheshire