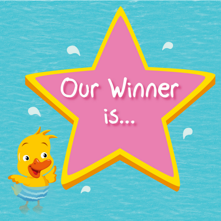 Congratulations to Rebecca Myers who was the winner of our recent Facebook competition. Rebecca has won an under water photo shoot for her little Puddle Duck at Percy Hedley pool on 11th November.
Well done to Rebecca and thank you to everyone who took the time to enter!
Follow us on Facebook here to keep up to date with all the latest news and competitions.