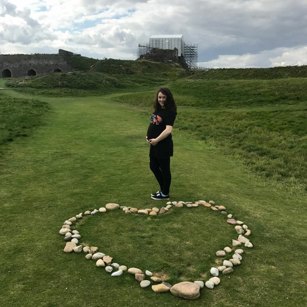 "This month I started Aqua Natal sessions. I was a little nervous to begin with and did not know what to expect at all.
There were lots of sessions to choose from and I really liked the evening times as I did not have to rush from work.
As soon as I arrived and saw other bumps, I immediately felt comfortable! It is lovely to speak to other mums-to-be and share stories, experiences and tips on surviving pregnancy. The sessions themselves are fun and very much like aqua aerobics- you can take the exercises at your own pace depending on how you feel. There is a mixture of cardio, stretches, breathing and some chill out time to end. I always feel really calm and relaxed after each session."