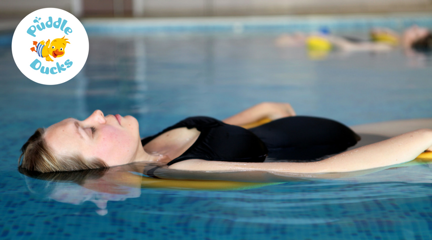 We are delighted to announce that we will be launching our aquanatal pregnancy classes at Benfield Sports Centre on 26th September.
Puddle Ducks aquanatal classes are suitable for Mums to be from 14 week's pregnant and include a perfect balance of gentle exercise, relaxation and fun.
Our aquanatal teacher training is approved by the Royal College of Midwives Trust so you know you will be in safe hands!
We have spaces for small groups of ladies at our new class and also our existing classes as follows:
* Tuesday 7pm at the Crowne Plaza Hotel (Newcastle)
* Tuesday 7.30pm at the Crowne Plaza Hotel (Newcastle)
* Thursday 7pm at Benfield Sports Centre (Walkgergate)
All of our aquanatal Mums also receive 20% discount on their first baby swimming classes with us.
Please call us on 01661 824191 to book your place and start your Puddle Ducks journey today.