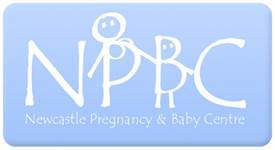 Hello! A belated Solstice greeting to you all!
Dates for your Diary...
Baby Talk Coffee Afternoon 
18th July 2017 1.00-2.30pm at St Aidens Church hall, Brunton Park, Gosforth, NE3 5NF. Open to all new and expectant parents to join us for coffee, cake and chat.
Claire from Smallprint Silver Jewellery will be joining us with her beautiful range of jewellery containing your child's unique fingerprints. Also Mandy Banton our Osteopath will be on hand for a chat.
No need to book, £2 entry includes refreshments.
Baby Talk Coffee Afternoon 
29th August 2017 1.00-2.30pm at St Aidens Church hall, Brunton Park, Gosforth, NE3 5NF. Open to all new and expectant parents to join us for coffee, cake and chat. Emma from TinyTalk Baby Signing will be offering a small taster session, plus Puddleducks will be with us to chat about all things baby swimming related.
Good Luck!
Julia our Reiki practitioner is heading off on maternity leave to have her second child. We wish her all the very best!
Boutique Baby Show 
It was lovely to see so many gorgeous bumps and babies at the Boutique Baby Show at the Copthorne Hotel, Newcastle on 6th May. Here is Jude with our stall complete with new photos – thank you to all those mums and babies who took part in our photo shoot, and to Rebecca Hughes of the House of Hues for taking the photos. We will be adding more photos to the website too.
Congratulations to Linzy!
Linzy runs the Bump, Baby and Beyond Antenatal classes and she was shortlisted for Antenatal Teacher of the Year in the MaMa Awards!
Classes...
Messy Monkeys
Our Messy Monkeys messy play classes are now running on Wednesdays and Fridays at North Shields from the Tynemouth ScoutHQ, 31-35 Norfolk Street, North Shields, NE30 1BD. Take your messy monkey along for fun and then leave other people to clean up the mess! For information about the sessions see http://messy-monkeys.com/north-tyneside/
Active Birth Yoga
Lynn Campbell's wonderful Active Birth Yoga classes include antenatal education, relaxation, and Yoga to leave mums-to-be feeling resourced as they approach labour. The courses run at the RVI and Dance City and the next course starts 1st July - booking is essential!
Focus On...
Each Newsletter we will focus on one of our practitioners. This month it is Emma, Rachel and Gayle who run TinyTalk Baby Signing and Toddler Talking classes throughout the North East with classes in Morpeth, Cramlington, Monkseaton, Gosforth, Jesmond, Hebburn and Sunderland.
They all attended TinyTalk classes with their own babies, where babies are introduced to sign language, helping them to communicate before they can talk. Emma, Rachel and Gayle were blown away with the world of dialogue it can open up and how excited a baby can get when they can communicate and realise that they are actually being understood. Using the TinyTalk methods their children became brilliant signers and were able to communicate their needs, wants and thoughts before speech came. 
Tiny-talk use British Sign Language signs. The baby signing classes are suitable from birth - 2 years old, the toddler talking classes are suitable from 18 months – 3 years old. The classes are 1 hour long and are about having fun and connecting with your child. The first 1/2 hour is where we learn the signs through singing well-known nursery rhymes and stimulating the babies with some sensory equipment such as voile scarves, stretchy lycra, bubbles and mirrors. The second 1/2 hour is a very important social time; the babies can play with toys and the grown-ups can have a natter with a cuppa.
Seeing how successful the classes were with their own children, Emma, Rachel and Gayle decided to train as TinyTalk teachers so they could help other families to benefit. They all thoroughly enjoy their fantastic job of helping other families and babies use signs and develop essential communication skills.
Web link: www.tinytalk.co.uk/findaclass
Email: [email protected]
If you would like more information about any of our therapies, classes and more please see our website www.newcastlepregnancyandbabycentre.co.uk or contact us at [email protected]