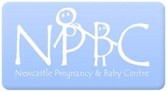 "Hello! and Happy Conker season!
Dates for your Diary...
Baby Talk Coffee Afternoon 
17th October 2017 2.00-3.30pm at St Aidens Church hall, Brunton Park, Gosforth, NE3 5NF. Open to all new and expectant parents to join us for coffee, cake and chatter.
Our reflexologist Claire will be joining us offering lovely taster sessions for you or your baby. Plus Popolo Ceramico will be taking hand and foot prints to create some fantastic gifts if you are starting to plan ahead for Christmas already...
Little Nippers Nearly New Sale
12th Nov 2.00-3.30pm at St Aidens Church hall, Brunton Park, Gosforth, NE3 5NF
Lots of lovely baby nearly new paraphernalia to buy and NPBC will be there too!
Tiny Lives Nearly New Sale
18th Nov 10.00am-1.00pm at Trinity Church, High Street, Gosforth, NE3 4AG
Come and say hello to NPBC at this nearly new baby toy sale and raise money for a good cause as well. November's sale concentrates on toys to help with that Christmas panic...
Congratulations!
Linzy our antenatal teacher has been nominated in the MAMA awards 2018 Antenatal Teacher of the Year! We would like to wish her the very best of luck!
Christmas Party!
2nd Dec 1.00pm-4.00pm St Charles Church hall, Gosforth
Ok, we have already mentioned the word Christmas twice, so we may as well tell you about our Christmas Party!
Our annual event is back with gift stalls, TinyTalk and Twinkle Toes fun, messy play from Messy Monkeys, face painting, Puddle the duck, and of course a visit from Santa! Everyone is welcome!"