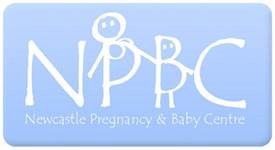 Hello! Summer is over and the nights are drawing in, but the Newcastle Pregnancy and Baby Centre calendar is full of events to keep us busy:
Dates for your Diary...
Little Nippers Nearly New Sale
17th Sept 2.00-3.30pm at St Aidens Church hall, Brunton Park, Gosforth, NE3 5NF
Lots of lovely baby nearly new stuff to buy and NPBC will be there too!
Tiny Lives Nearly New Sale
23rd Sept 10.00am-1.00pm at Trinity Church, High Street, Gosforth, NE3 4AG
Nearly new baby stuff to buy and sell and raise money for a good cause as well. NPBC will see you there!
Boutique Baby Show
1st October 10.00am-4.00pm at Hilton Hotel, Bottle Bank, Gateshead, NE8 2AR
A wonderful event full of baby related paraphernalia, classes, stalls and taster sessions. NPBC will be there with a stall alongside Bump, Baby and Beyond. We hope to see you there too!
Baby Talk Coffee Afternoon 
17th October 2017 1.00-2.30pm at St Aidens Church hall, Brunton Park, Gosforth, NE3 5NF. Open to all new and expectant parents to join us for coffee, cake and chat.
Our reflexologist Claire will be joining us offering lovely taster sessions for you or you baby.
Congratulations!
We would like to wish Josie our Pilates practitioner all the best with her pregnancy! That's baby number 4 on the way for Josie now!
Goodbye...
We are very sad to be saying Goodbye to Nicola Scholes who has been our Acupuncturist since NPBC first began. We wish Nicola all the very best for her future plans.
...Hello!
And we are very happy to be welcoming Laura Bicker and Louise Collyer of Jesmond Natural Health and Fertility who will be joining NPBC as our acupuncturists.
Focus On...
Each Newsletter we will focus on one of our practitioners. This month is the turn of our Reflexologist Claire Gardner.
Claire is a mother of two boys, aged 9 and 4 and first tried reflexology some ten years ago when she made the decision to start her own family. She fell in love with the therapy and so when she was made redundant from her job supporting people with disabilities into employment, she took the opportunity to retrain in something she loved and enrolled on a level 5 Reflexology Mastership course with the Contemporary Reflexology College in Manchester.
Today, Claire is based in Jesmond and the surrounding areas and enjoys working with a variety of clients. She is passionate about supporting women's health; particularly the journey from conception, throughout pregnancy and into early parenthood. Since qualifying she has attended training in advanced maternity and fertility techniques and offers bespoke treatments, with each one tailored to the client's individual needs. Some examples of sessions include:
Pregnancy reflexology
Labour preparation in the final weeks of pregnancy
Post-natal reflexology – often a home visit for both mother and baby
Fertility reflexology
Claire says "I absolutely love what I do and feel honoured to be able to support women at such a special time in their lives. Wherever they are in their journey, my aim is to provide a safe place where they can escape from the stresses and strains of everyday life, relax and put themselves first for a little while."
If you want to find out more about reflexology and how it may benefit you Claire will be at our Coffee Afternoon on 17th October 2017 offering free taster sessions and answering any questions. You can also email claire@cgreflexology.co.uk.
Some client testimonials:
"Claire is absolutely amazing and I wish I could give her more than 5 stars. I've been seeing Claire for coming up to almost a year now, from before I fell pregnant, all throughout my pregnancy, and then just today for my post-natal session where she even did some reflexology on my 6 day old baby boy (he has been asleep ever since)." (Laura)
Can't wait for my next session and would recommend her to any mum to be. Claire was easy to contact and so supportive to me as a new mum, she is truly wonderful". (Rachel)
If you would like more information about any of our therapies, classes and more please see our website