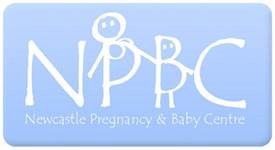 Newcastle Pregnancy and Baby Centre Newsletter March 2017
Hello! Lighter nights are on the way – don't forget to put your clocks forward on 26th March.
Thank you to everyone who came to our coffee afternoon on 28th Feb where Popolo and Smallprints both took lots of prints of happy babies to make into super gifts. Popolo will be at our next Coffee Afternoon too!
Dates for your Diary...
Baby Talk Coffee Afternoon 
18th April 2017 1.00-2.30pm at St Aidens Church hall, Brunton Park, Gosforth, NE3 5NF. Open to all new and expectant parents to join us for coffee, cake and chat.
Popolo Ceramico will be with us taking your baby's hand and foot prints and making them into wonderful ceramic gifts.
No need to book, £2 entry includes refreshments. 
World Doula Week!
Next week is World Doula Week celebrating Doulas who support women and their families during their antenatal preparation, the birth of the their baby, and afterwards during those postnatal days and nights. If you have ever wondered about using a Birth Doula or Postnatal Doula (or becoming one!) then please come along to the Doulas North East celebration on 21st March 10.00am-12.00pm at Broadacre House, Newcastle.  Free entry and refreshments provided.
Models Required...
We are in need of some fabulous pregnant women, and also some wonder-mums with gorgeous babies to come to our photo shoot so that we can take some new promotional pictures. We have not arrived at a date yet, but if you are interested in helping us out and being the new bump or baby of NPBC then please get in touch!
Focus On...
Each Newsletter we will focus on one of our practitioners. This month is the turn of Karen Chapman and Helen Symonds from Messy Monkeys:
Frustrated by the lack of creative play activities available for their own toddlers, in 2010, Karen Chapman and Helen Symonds decided they would join forces to create messy monkeys and provide a fun, friendly, relaxed environment where babies and pre-schoolers could share fantastically messy new experiences with their parents/carers.
The messy monkeys mantra, 'it's all about the process not the product', is reflected in the inventiveness and scale of mess created – each week's themed activity has new materials to explore as well as an opportunity to make something unique to take home. Luckily there is also a well needed bubble bath provided for each and every monkey at the end of the sessions too!
Karen, Co-Director of messy monkeys says,
"It's a fantastic fact that some of our 'monkeys' have been coming to the classes for more than half of their lives! It's really quite an honour to have played such an important role in so many childhood experiences. Parents have told us that messy monkeys is the highlight of their child's week, and from a personal perspective, there can't be very many jobs where you are paid to play all day and bring smiles to grown-up's faces too."
We're proud to say that messy monkeys is the region's original and definitely the messiest messy play group, providing opportunities for your child to explore different materials and textures, learn about cause and effect and to develop motor and language skills. Free and creative play is an essential part of a child's learning process, assisting in the understanding of Science and Maths as well as developing talent in Arts and Crafts and expanding vocabulary too.
By focusing on activities you couldn't normally encourage at home, (whole body painting is a firm favourite) we allow children the opportunity to gain confidence in their abilities; praising individual achievements at every turn, encouraging self-expression in all its glorious forms and above all saying 'at messy monkeys….yes you can do that!'
messy monkeys receive consistently positive feedback, just like this Mum's comment,
"messy monkeys is doing what I hoped; giving my baby the chance to get messy without having to mess up my house, mixing with other children and experiencing different activities which I wouldn't have time to set up."
Or this from one of our Dads,
"The sessions are imaginatively planned, very well organised, a real contribution to my son's development and fun!"
messy monkeys sessions can be booked via the website:
If you would like more information about any of our therapies, classes and more please see our website www.newcastlepregnancyandbabycentre.co.uk or contact us at info@newcastlepregnancyandbabycentre.co.uk