Hello! Welcome to the NPBC newsletter!
Dates for your Diary...
Little Nippers Nearly New Sale
15th Sept 2019 2.00-3.30pm at St Aidens Community Centre, Princes Road, Brunton Park, Gosforth, NE3 5NJ
Really busy sale with excellent baby and toddler bargains galore!
Tiny Lives Nearly New Sale
21st Sept 2019 10.00am-1.00pm at Trinity Church, High Street, Gosforth, NE3 4AG
Always lovely, good quality nearly new baby stuff to buy and sell and raise money for a good cause as well.
BORN in Newcastle!
12th October 2019 10.00am-2.00pm at Trinity Church, High Street, Gosforth, NE3 4AG
This For Mama and Baba event will be packed full of pregnancy and new baby paraphernalia, information, classes, courses, taster sessions and more!
NPBC will be exhibiting there, along with Jude from SoamesTherapy Massage and Doula and Linzy from Bump, Baby and Beyond. It looks like being a great day!
Goodbye...
One of our lovely hypnobirthing practitioners Suzanne Nicholson is leaving NPBC as she is concentrating on other aspects of her career and is taking a break from practising hypnobirthing.  We wish her all the very best.  
If you are interested in hypnobirthing we still have the wonderful Ruth Olayinka at NPBC.  Have a look on our website and contact Ruth if you need more info.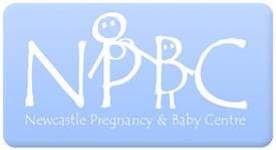 Fundraising...
In the Summer of 2018 we lost our lovely friend and colleague Jenny Thirlaway to cancer. The care she received at St Oswalds hospice was excellent, and that support is continuing for her family. We are raising money for St Oswalds hospice through the Be Brave for Jenny campaign.
The sponsored toddle at Western Community Primary on 8th June was an enormous success despite the weather and everyone had a great time raising over £1,400!
Thank you to everyone who took part.
Summer classes...
Many of our classes are taking a break during August as we all spend time with our own families. However some of our classes will continue to run so please get in touch if you would like more information. Some of your bumps from 5 years ago will be starting school in September and we wish you all well for that big day! 
We hope you all have a wonderful August!
If you would like more information about any of our therapies, classes and more please see our website www.newcastlepregnancyandbabycentre.co.uk or contact us at info@newcastlepregnancyandbabycentre.co.uk
Don't forget to follow us on Facebook: https://www.facebook.com/newcastlepregnancyandbabycentre