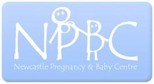 "Hello! Wow – that was a lovely, sunny Bank Holiday! We hope you were all able to enjoy the weather, even if it is not the best when you are heavily pregnant...!
Dates for your Diary...
NPBC Baby Talk Coffee Morning
22nd May 2018 10.00am-12.00pm at St Aidens Church hall, Brunton Park, Gosforth, NE3 5NF. Open to all new and expectant parents to join us for coffee, cake and chat. Popolo Ceramico will be with us for those lovely keepsakes of your baby's prints which make wonderful gifts. Plus our wonderful Emma from TinyTalk baby and toddler signing will be offering a small taster session. Come along and find out all about how to communicate with your baby and help them discover language.
No need to book, £2 entry includes refreshments.
Little Nippers Nearly New Sale
27th May 2.00-3.30pm at St Aidens Community Centre, Princes Road, Brunton Park, Gosforth, NE3 5NJ
Really busy sale with excellent baby and toddler bargains galore!
Tiny Lives Nearly New Sale
16th June 10.00am-1.00pm at Trinity Church, High Street, Gosforth, NE3 4AG
Always lovely, good quality nearly new baby stuff to buy and sell and raise money for a good cause as well.
Newcastle Breastfeeding Festival
23rd-24th June 10.00am-5.00pm each day at RVI Hospital, Newcastle upon Tyne
This is a family event with stalls, softplay, refreshments and talks. http://www.breastfeedingfestival.co.uk/
NPBC Baby Talk Coffee Morning
17th July 10.00-11.30am at St Aidens Church hall, Brunton Park, Gosforth, NE3 5NF. Open to all new and expectant parents to join us for coffee, cake and chat.
An Introduction to Chiropractic, Osteopathy and Hypnotherapy in Maternity Care
19th July 6.00pm-9.00pm at Gosforth Civic Theatre, Regent Park Road, Gosforth, NE3 3HD.
NPBC is very excited to be presenting this event for midwives, birth workers and anyone interested in maternity care. We have three excellent speakers from the NPBC practitioners -
Mandy Banton, registered Osteopath will speak on The Role of Osteopathy in Maternity Care using case studies that illustrate how osteopaths can help women adapt to the biomechanical load of pregnancy and with recovery from child-birth.
Ruth Olayinka, clinical hypnotherapist offers her talk on Resourcing and Rearranging Mum's Internal Emotional Landscape through NLP and Hypnosis in Preparation for Birth looking at helping women to reframe language, resolve past experience and foster an emotional flexibility to labour.
Zoe Freedman registered Chiropractor looks at Fact or Fiction: Common misconceptions about maternity Chiropractic. How Chiropractic can offer a supportive role to late pregnancy and early motherhood covering Pelvic Girdle Pain, optimal feotal positioning and infant feeding concerns.
 Tickets are on sale now at £18.50 and this promises to be an extremely interesting and infomative evening. Follow this link to book your tickets:
https://www.eventbrite.com/e/introduction-to-chiropractic-osteopathy-and-hypnotherapy-in-maternity-care-tickets-45375849387
GDPR Compliance – Data Protection Policy
In the light of the new regulations coming on in 25th May NPBC has reassessed our data policies. For more information and to see our GDPR statement please see our website. Currently NPBC does not store data on any client after 2 years and we will never share your data with any third party. 
NPBC practitioners take data from clients when they enrol on their classes or receive treatments.  NPBC practitioners all have their own individual data protection policies so please contact those practitioners directly if you need to know more about your data.
If you would like more information about any of our therapies, classes and more please see our website www.newcastlepregnancyandbabycentre.co.uk"